Expert welcomes UK's digital health recommendations
… but says data security issues must be addressed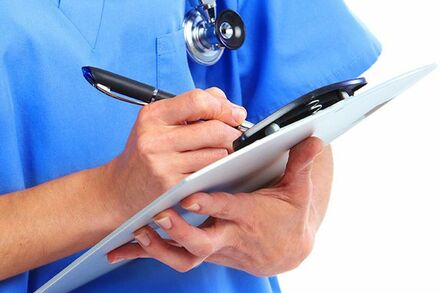 New recommendations made to the UK government over how to encourage greater use of technology in the NHS in England can help health bodies meet challenging budget constraints and deliver more convenience for patients, an expert has claimed.
Expert in digital health Matthew Godfrey-Faussett of Pinsent Masons, the law firm behind Out-Law.com, said the recommendations made by Baroness Lane-Fox were to be welcomed.
Lane Fox, an entrepreneur and former digital advisor to the UK government, identified four "initial priority actions" that she said should be taken to help "increase people's take-up of internet enabled services and tools in health and social care".
Among the advice she gave was a recommendation that the UK government ensure that there is access to free Wi-Fi within all NHS buildings in England.
"This will be a powerful and impactful step to improve people's take up of digital health and new technologies," Lane Fox said. "It could open the doors to new digital tools and technologies and it could transform health and social care services. In addition, it would mean the NHS taking a wider leadership role in the national effort to eradicate digital exclusion."
However, Godfrey-Faussett said data security concerns must be addressed to maximise the potential of Lane Fox's recommendations. "The focus on Wi-Fi makes sense, but as we know it is very easy to hack into public Wi-Fi systems," he said.
"Put that together with the sensitivity and value of the data and the NHS needs to make sure that users have confidence in the security of the networks that are being offered," he added.
Godfrey-Faussett said that new data security guidelines being prepared for NHS bodies are expected to be outlined in January and "should help bring some consistency to the NHS's management of digital health data".
The other main recommendations made by Lane Fox included bolstering digital skills among the NHS workforce, and ensuring digital health schemes involve everyone, including those least likely to use the internet.
She also called on the government to encourage at least 10 per cent of GP patients to use digital services to book doctor appointments, request repeat prescriptions and access their medical records by 2017.
Lane Fox said: "Every GP practice should have at least 10 per cent of its registered patients using online services by March 2017 and aim to increase patient registration for online services by at least 10 per cent in each following year. This would mean 90 per cent of registered patients using online services by 2025."
"I recommend that the role of primary care providers in providing information, signposting and supporting engagement with digital health tools and new technologies is recognised as a key entry point to increasing people's take up," she added.
"I also recommend an assessment should be undertaken to get a true picture of the barriers which may currently be preventing primary care providers from marketing and promoting digital health and new technologies that improve care and experiences. These barriers must be addressed as a priority," she said.
Health secretary Jeremy Hunt said that ensuring the NHS is "digitally fit for purpose in the 21st century is a key priority" of the UK government.
Last month the UK chancellor George Osborne announced that the UK government would invest £1bn over the next five years on "new technology" in the health sector. The technology will help "deliver better connected services for patients and ensure that doctors and nurses have the information they need at their fingertips", according to the plans. ®

Copyright © 2015, Out-Law.com
Out-Law.com is part of international law firm Pinsent Masons.
Sponsored: Detecting cyber attacks as a small to medium business