US State Department sicko pleads guilty to sextortion from UK embassy
Online blackmailer faces lengthy stretch inside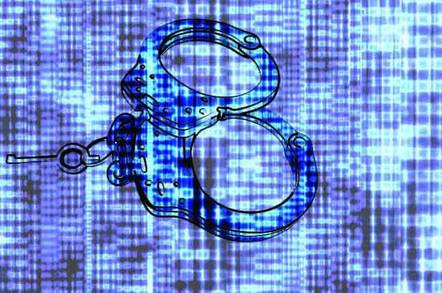 A former US State Department official has pleaded guilty to breaking into the email accounts of young women and blackmailing them into committing crimes.
Michael Ford, 36, was arrested in Atlanta on charges of cyber-stalking and making interstate threats. He was about to board a flight back to the UK to resume his job at the American embassy in London. On Wednesday he pleaded guilty to the charges and could face years behind bars.
"Ford engaged in an international sextortion campaign," said US Attorney of the Northern District of Georgia John Horn.
"He tormented numerous women by threatening to humiliate them unless they provided him with sexually explicit photos and videos, and in some cases, he followed through on his threats. This case demonstrates the need to be careful in safeguarding personal information and passwords, especially in response to suspicious e-mails."
Shortly after Ford arrived at the UK embassy, where he was employed as an administrative support employee, he began sending out phishing emails to young women claiming to be from their email provider's technical support section, and asking for their passwords.
Ford would then scan the email accounts he got into for risqué pictures and email them to the victims, threatening to send the images to their friends and family unless they took pictures of other "sexy girls" and sent them to him.
After one of the girls went to the police, the IP address of Ford's emails was traced to the US embassy in London. IT staff traced it to Ford's computer and, on searching the hard drive, found a spreadsheet detailing more than 450 email accounts hacked from over 200 victims.
"With nothing more than a computer and a few keystrokes, modern predators like Michael Ford can victimize hundreds of people around the world," said Assistant Attorney General Caldwell of the Justice Department's Criminal Division. "While this criminal prosecution may never return the victims' sense of security, I hope that today's guilty plea brings them some peace of mind."
Ford was charged under US law as the embassy is technically American soil. He will be sentenced in February. ®