ISS trio set for televised taxi ride home
Depart orbiting outpost this morning, next stop Kazakhstan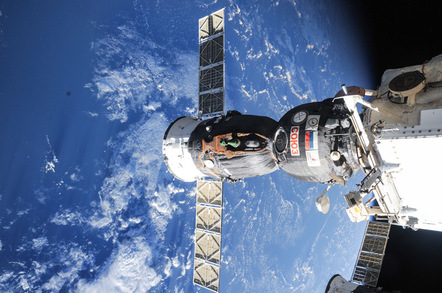 NASA TV will this morning offer live coverage of the departure from the International Space Station of astronaut Kjell Lindgren of NASA, cosmonaut Oleg Kononenko, and Kimiya Yui of the Japan Aerospace Exploration Agency.
The trio are due to seal the hatch on their Soyuz TMA-17M spacecraft at 06:00 GMT, undocking from the orbiting outpost at around 09:50 GMT. All being well, they'll land in Kazakhstan at a tad before 13:15 GMT. NASA has full details of the schedule right here.
Once back on the ground, the trio of Expedition 45 flight engineers will have spent 141 days in space since they were lifted aloft from Baikonur Cosmodrome back in July.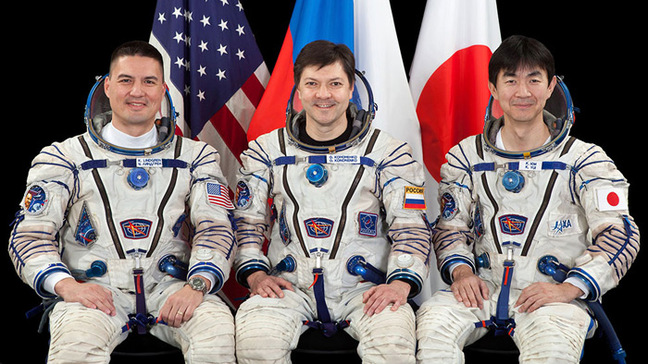 Taxi for Kjell Lindgren, Oleg Kononenko and Kimiya Yui, please. Pic: NASA
Their departure marks the beginning of Expedition 46, for which they'll be replaced by Brit astronaut Tim Peake, cosmonaut Yuri Malenchenko and NASA's Tim Kopra. The ISS's new residents are expected to depart Baikonur on 15 December. ®
Sponsored: What next after Netezza?