Logicalis: Yes, we're recruiting for another senior head
Sales transformation officer Russell Crampin hotfoots it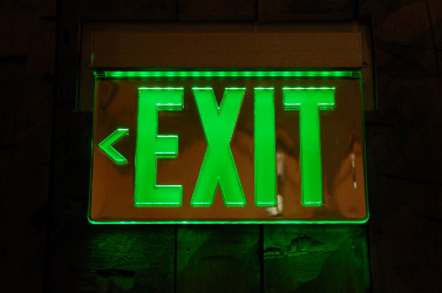 Russell Crampin, placed in the UK "sales transformation" project hot seat by Cisco channel poster boy Logicalis, has legged it to Juniper networks system integrator Axians, taking the top job there.
Crampin only took on the role last month following yet more senior management churn when Ben Gale, who was boss of Logicalis' British operations, exited after six weeks in charge.
Logicalis European president Arnaud Spirlet confirmed Crampin's move, saying, "I hate to lose him but I can't top the managing director offer he has been given at Axians."
Axians is the tech integrator arm of the VINCI Energies brand, which specialises in the provision of electrical, mechanical and IT engineering services.
A replacement to continue the three-year project, which started earlier this year in the summer, is under way, we're told. Logicalis has restructured the sales force, consolidated the vendor portfolio and is trying automate services and make the process of delivery more effective.
Crampin is the latest senior individual to leave the company following the departure of former UK MD Mark Starkey, veep of services Richard Aston, FD Matt Tyne, and latterly Gale.
The loss of the Wales PSN contract to BT – which had been Logicalis UK's largest by a country mile – came as a bitter blow to the organisation, and the wider slowdown in sales with key vendors including IBM and Net App has not helped.
Matt Stevens is currently running the UK division of Logicalis and former CFO of the integrator Aussie arm Paul Crilly is CFO. Ex-DiData man Bob Swallow took control of the sales floor last month.
Spirlet told The Channel he is currently interviewing for a permanent successor to Gale and "expects" to have someone in place before February. ®
Sponsored: From CDO to CEO