Channel on red alert as Alternative Networks scours market for buys
LSE-listed biz on acquisition trail again... someone's gonna get rich quick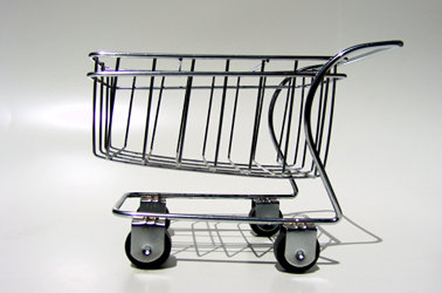 Alternative Networks is shuffling back onto the acquisition trail following some eye-wateringly expensive buys that are now fully integrated and proved to be grist to the mill for its cloud aspirations.
The comms-cum-tech integrator, which is wrapping its much of the portfolio in the fluffy white, today reported a nine per cent spike in revenues for fiscal '15 ended 30 September to £146.8m.
This was helped by LSE-listed Alternative's outlay of £50m spent on managed services provider Intercept IT and hosted desktop and virtualisation outfit Control Circle in early 2014.
CEO Mark Quartermaine, who replaced long-standing exec Ed Spurrier at the recently ended financial year, said the cash generative nature of his firm helped it pay down debts that eased a burden on the balance sheet.
Debts the end of the financial year fell to £18.7m compared to the opening balance of £29.3m. Cash generated by operations went up 35 per cent to £21.9m.
Based on this, the CEO said the group is starting to "monitor the market proactively for further 'right-fit' acquisitions" for the Advanced Solutions divisions where the acquired entities were rolled into.
These could be tuck-in or "bolt-on" buys that would "bring a customer base where the group can capitalise on its proven cross-sell capability," Quartermaine added.
In the year, the Advanced Solutions division pushed up revenues to £77.9m, up 24 per cent including the two acquisitions (up ten per cent on a pro-forma basis).
Growth in the second half of the year was comparatively slower due to "wider economic events and strategic review resulting in new business suspensions from two larger customers".
Big wins for the AS unit included a wide-scale networking contract with the London Internet Exchange and a WAN and hosted voice migration for Homeserve.
Managed services dipped as Alternative exited "low margin pure hosting and colocation revenue" in pursuit of more profitable deals. All other areas including online desktop, maintenance, connectivity, hardware/ software reselling and professional services were up.
In the Mobile Telephony Services division, revenues as reported came in flat versus the prior fiscal at £40.4m as nine per cent growth in subscribers was offset by lower margin punters that were shown the door "where the group was not willing to support lower margins".
As expected, the Fixed Voice Telephony unit filed a decline in sales, down nine per cent to £28.5m, with customer churn and a reduction in call volumes to mobile, regulatory price reductions and the continuing move to email and mobile blamed.
Operating costs for the twelve months edged up to £45.6m from £43.7m, leaving an operating profit of £15.1m, up 30.8 per cent. This was flattered by a £3.2m benefit from exiting a property.
Finance costs and taxation left net profit at £11.4m from £8.07m in the preceding financial year. ®
Sponsored: Minds Mastering Machines - Call for papers now open