University of New South Wales to offer free online infosec courses
Commonwealth Bank tips in AU$1.6M to help grow pool of trained infosec bods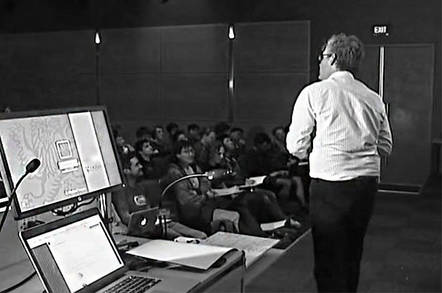 The University of New South Wales (UNSW), often ranked as Australia's top university for information security studies, will next year run free massive open online courses (MOOCS) under creative commons online licences.
The University of NSW sec.edu.au courses to launch 28 February will vary in required skill level with some demanding programming knowledge and others being open to those interested in expanding their security knowledge.
Australia's Commonwealth Bank has tipped AU$1.6 million into the courses over five years to expand the security curriculum and build out a new engineering lab. It will also sponsor four security fellowships and PhD work into unspecified critical security issues.
UNSW is renowned as the country's most effective information security university giving its students practical hacking experience.
Associate professor Richard Buckland says the university focuses on practical attack and defence in its courses.
"We really believe in applied skills, so we don't want to teach theoretical things -- real world skills so they can be effective in the work force," Buckland says.
"Our students are gobbled up even in second year … but we only produce a small number [of students].
"This will allow us to scale up and produce a large number."
October statistics from career site reveal open infosec jobs rose 61 percent compared with that period in 2014. Security roles are on average the third highest paying tech role pulling A$122,741 on average. ®