SAP insists no license changes after user's multi-core arm twister
Changes 'not' ushered into existing contracts via audits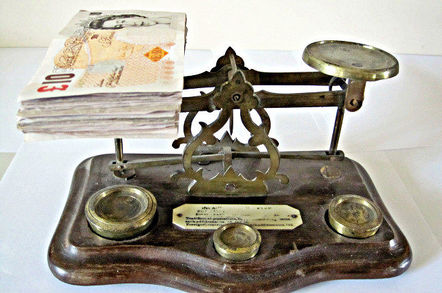 SAP has insisted there's been no change in its software licensing, following a claim audits have been used to charge extra under existing licenses.
Europe's software giant told The Register that its policy on licensing has "remained consistent." Also, it claimed that should changes be made, they would not be applied to customers' existing agreements.
The giant spoke to The Reg after we were contacted by a legal firm who claimed its client – a large SAP shop – had been asked to pay SAP extra following an audit they claimed changed the terms of a 15-year license contract on the fly.
The legal firm wished to remain anonymous. According to the lawyer, their client – a prominent UK retailer whose identity was withheld – signed up to SAP in 2000 under a per-CPU, perpetual license. After a 2015 licence audit it was informed that because each CPU running SAP's software had multiple cores, the customer was out of compliance and therefore owed SAP "several million pounds."
Since 2000, SAP – like many in the industry – introduced per-core rather than per processor licensing. The company is understood to have had an agreement with SAP that changes cannot be applied to the license deal unilaterally – they must be agreed in writing.
"We advised our client to say: 'You've not set out the legal basis on which you are entitled to this settlement figure'," the lawyer told The Reg. The lawyer's client is understood to have engaged with SAP and since agreed to an 80 per cent reduction in the fee being claimed.
SAP has landed in hot water with customers over "indirect access" – that is, accessing data held in SAP systems without actually using SAP's tools. A Register source specializing in SAP licensing told us he had recently worked with one customer who'd been tripped up by indirect usage. He claimed knowledge of others also caught out by indirect usage.
According to the source, indirect use is not something that had been in customers' original contracts. Organisations who'd been compliant in the past are finding themselves out of compliance following audits.
"We've seen it more in the last 12 months," the source said.
SAP's spokesperson told The Reg: "SAP has remained consistent with regard to licensing of SAP software based on use. Further, even if licensing policy changes are made, any change would not apply to customer agreements that have already been signed."
However, she said the ERP and CRM giant is "working with customers" to "help them better understand the terms of user agreements, particularly if they have been in place for some time and their business has changed." ®