Russian "Pawn Storm" expands, rains hell on NATO, air-gapped PCs
Group cooks zero days, malware modules, and hacks anything it likes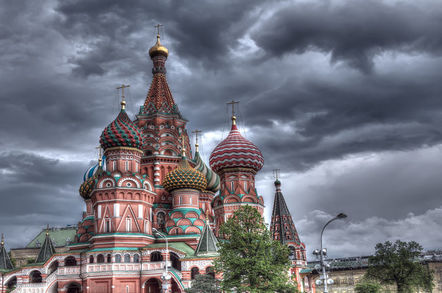 One of the most prolific and capable Russian malware groups is using a rare module to infect USB sticks and hose air-gapped machines in defence industry organisations.
The group, known as "Sofacy" or "Pawn Storm" has been ripping into air gap defence organisations since at least August, demonstrating its skills using zero day vulnerabilities to foist malware, Kaspersky researchers say.
"In the months leading up to August, the Sofacy group launched several waves of attacks relying on zero-day exploits in Microsoft Office, Java, Adobe Flash Player and Windows itself," researchers say .
"For instance, its JHUHUGIT implant was delivered through a Flash zero-day and used a Windows EoP (privilege escalation) exploit to break out of the sandbox.
"Over the last year, the Sofacy group has increased its activity almost tenfold when compared to previous years, becoming one of the most prolific, agile and dynamic threat actors in the arena."
It has also targeted NATO ( North Atlantic Treaty Organisation) and the WhiteHouse through a clever then zero-day Java vulnerability.
Not content with just hacking NATO, the group also turned its attention to stealing documents relating to the investigation of downed flight MH17.
Earlier in the year Pawn Storm flexed its grey matter and popped iOS 7 by developing the XAgent malware that could steal all manner of data through a simple infection process.
It is also thought to have popped French TV station TV5Monde in a hack uncovered after the broadcaster was separately hosed in June by a pro-ISIS group.
Concerned organisations should patch religiously and implement comprehensive in-house phishing penetration tests. ®
Sponsored: Webcast: Build the next generation of your business in the public cloud