Mozilla bins 'Tiles' ads plan in Firefox
Well that didn't last long, did it?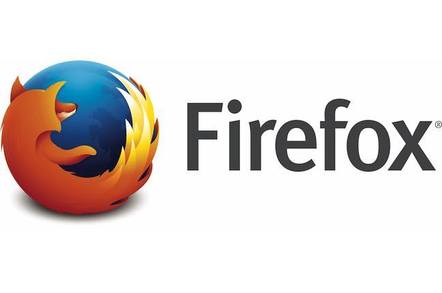 The Mozilla Foundation's decided not to pursue advertising sales in its Firefox browser after all.
Mozilla floated the idea of ads in Firefox back in early 2014, when it imagined "sponsored Tiles" would appear when you open a new tab in the browser. By May of the same year, the organisation admitted that idea had gone down like a lead balloon and promised to come up with another approach.
By August 2014 the tiles debuted as an opt-out feature.
And now they're gone, because Mozilla has decided that while "Advertising in Firefox could be a great business, but it isn't the right business for us at this time because we want to focus on core experiences for our users." Those words come from veep for content services Darren Herman, a chap "responsible for diversifying revenue and sustaining Mozilla's mission through innovation in content and personalization products and services."
Herman's death notice for Tiles says Mozilla wants "to focus on content discovery" rather than ads, but says "we will fulfill our current commitments as we wind down this experiment over the next few months."
There's also some verbiage claiming "the advertising ecosystem needs to do better" and a pledge that "Mozilla will continue to explore ways to bring a better balance to the advertising ecosystem for everyone's benefit, and to build successful products that respect user privacy and deliver experiences based upon transparency, choice and control."
Which sounds an awful lot like Mozilla is leaving its options well and truly open.
And so it should: the organisation's recent annual report pointed out that 90 per cent of revenue comes from a very small number of search royalty deals and that not much coin comes in from other sources. Yahoo! is the main source of those royalties, but the company is famously in near-constant-crisis and faces an uncertain future. Mozilla may, El Reg imagines, need to revisit ads sooner rather than later if the Purple Palace starts to putrify. ®