Wick Hill grabs majority stake in networking distie Zycko
Another piece of channel real estate, Mr. Rigby?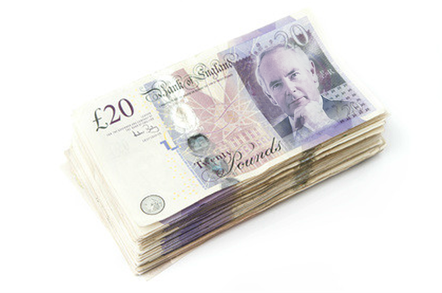 The Bank of Rigby has followed up its summer slurp of security virtuoso Wick Hill by similarly taking a majority stake in specialist networking and UC distie Zycko for an undisclosed sum.
Rigby Private Equity – part of the Midlands-based business empire amassed by Brummie tycoon Sir Peter Rigby – launched in July, as exclusively revealed by us.
In the same month, it bought a controlling share in Woking-based channel firm Wick Hill with the proceeds used to bankroll wider expansion into mainland Europe. The deal with Zycko will help in this respect and more than doubles the group's turnover.
Industry vet Paul Eccleston, who runs RPE, told us the two disties will be run as standalone organisations in the interim – but the plan, once authorisation is received from vendors, is to roll out Wick's portfolio to Zycko's trade punters in 12 countries.
"This is about building specialisms and services, it requires some scale to do that," said Eccleston, "there is a gap in the market for a distributor with deep technical skills."
The existing leadership team at Zycko led by CEO David Galton-Fenzi will remain in place. Zycko employs circa 150 people across the region including in France, Italy, Spain, Germany and the UK.
Zycko has four parts to its portfolio: network and comms; monitoring and management; storage and virtualisation; accessories and infrastructure. Vendors include Riverbed, HDS, Brocade and Huawei.
Galton-Fenzi said distribution used to be about delivering a product as part of a sales cycle but technology is getting more complex, and hand holding is required.
"Fifty per cent of our staff are services and technically oriented people, in the old days 90 per cent of employees were in sales."
He told us vendors and 'solutions providers' – a marketing term for good old resellers that perhaps better reflects their aims these days – demand tech-savvy disties at a time when the big volume driven wholesalers are "dare I say it, dumbing down".
Ian Kilpatrick, chairman at Wick Hill, backed up the comments of his counterpart. "This is sales enablement rather than procurement cost reduction".
In the year to 31 March 2015, Zycko Group turned over £105.4m in sales from £93.94m in the prior year and made an operating profit of £2m, versus £42k when its P&L was hit by restructuring costs.
Over at Wick Hill, turnover was £69.93m in fiscal year 2014 ended 31 March, up from £43.96m in the prior year. It made an operating profit of £2.89m compared to £423k the previous year. ®
Sponsored: Detecting cyber attacks as a small to medium business