Codeship loads up on cash, sets sail for enterprise land
Will a quarter of big companies really go DevOps next year?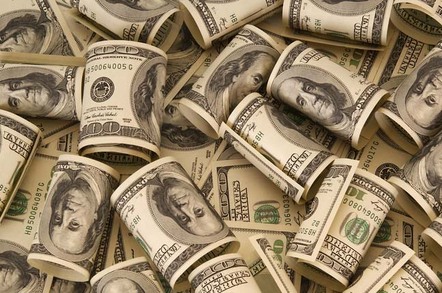 Codeship has snagged another round of cash from investors banking on the furore around DevOps.
The Vienna-born and now Boston-based firm has taken $1.5m from new and existing investors, including Sigma Prime Venues, Boston Seed Capital and Prime Capital, bringing its total funding to date to $4.4m.
The investment in the comparative minnow comes just days ahead of the stockmarket debut of Atlassian, which is expected to raise $370m, valuing the Aussie-based firm at around $3.6bn.
Codeship's platform aims to automate and simplify release engineering said it would use the cash to improve its existing product – always a good idea if you're pitching yourself as a continuous delivery specialist. It currently claims around 20,000 developers use its technology, the bulk of whom are in the US, hence the shift from Austria to Massachusetts a couple of years ago.
It also said it would look to expand its "presence amongst larger corporations" and "accelerate momentum through an expanded sales team".
Presumably this means more robust support operations to keep big firms feeling relaxed about getting into new and exciting world of continuous delivery. At the same time, we should expect an effort to get Codeship in the door of the big firms in the first place, or at least ease users off its $0. "no credit card required" plan.
Codeship touted Gartner research which says DevOps will "evolve from a nice to a mainstream strategy" being used by 25 per cent of global 2000 companies next year.
Those are the sort of figure that get investors excited – who wouldn't want to get a slice of the enormous development budgets sloshing in mega-corps, especially when you get them hooked on a subscription basis, potentially side-stepping some of the trickier procurement procedures sucgh firms inflict ont heir suppliers.
Of course, the established vendors are also intimately aware of the cash running round enterprises, and are already inside those organisations. Hence the DevOps and Continuous Delivery window dressing frantically being applied to existing product groups. ®
Sponsored: What next after Netezza?