Target settles with banks for $40m after data breach
I see a Friday and I want it painted black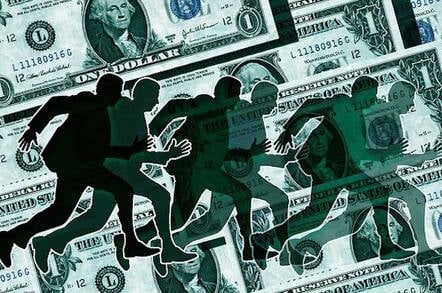 Retail giant Target has agreed to shell out $39.4m to banks and credit unions who had pursued the company following losses suffered after an enormous data breach.
Target has now resolved the class-action claims following lenders seeking to hold the company to account for reimbursing defrauded customers. $20.25m will be paid to banks and credit unions, while $19.11m will go to the card issuers as the compromised credit and debit cards needed to be replaced.
Financial institutions were chasing Target after crooks harvested 40 million credit card numbers back in 2013.
A previous settlement saw the retailer shell out $10m to litigants.
By September of this year, Target had already shed more than $200m in costs since the breach, including $21m that went mostly on "legal and other professional services" in the first half of 2015. With the class action to come, the cost of the breach will likely rise.
According to Reuters, Target has said that it spent $290m following the breach, though it expected insurers to reimburse $90m of that.
The company's woes are far from over, however, as it is still facing "shareholder lawsuits, as well as probes by the Federal Trade Commission and state attorneys general, over the breach." Target spokeswoman Molly Snyder said the retailer was "pleased that the process is continuing to move forward". ®