Bad wind halts space station resupply mission
Android satellites will have to wait at least a day before leaving Earth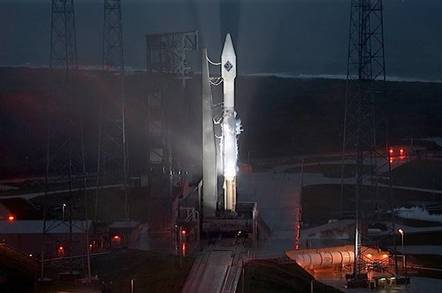 Pics Strong winds over the launch site and thick cloud cover have led NASA to delay its planned resupply mission to the International Space Station.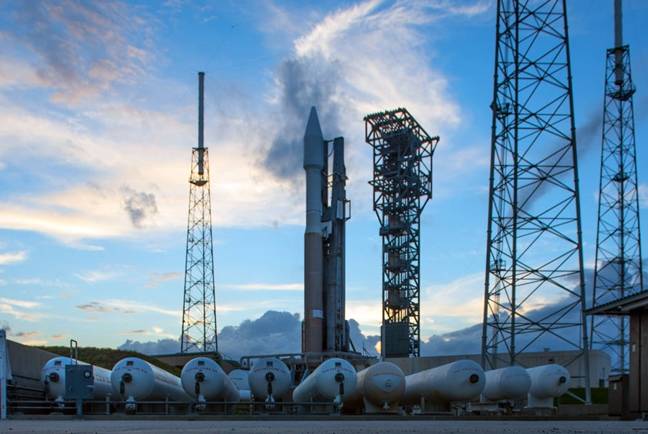 Getting ready to rumble
The launch would have been Orbital Sciences' first resupply mission to the ISS since last November, when the firm's Antares rocket was detonated in spectacular style over NASA's Wallops Flight Facility following a rocket failure.
The company is still redesigning the Antares rocket and it won't be ready for months yet, so instead, Orbital Sciences will be using the tried-and-tested Atlas V delivery system instead, at no extra cost to NASA. The rocket is more powerful than Antares, and is packed with more than 7,000 pounds of science experiments, supplies, and space hardware.
Included in the cargo are two Network and Operation Demonstration Satellites (NODES), which will act as communications controllers for platforms in orbit. The 10 x 10 x 17-centimeter satellites use a version of the Android operating system to pass instructions between satellites and relay them to ground stations.
NODES are going to be key to setting up a network of low-cost Cubesats that may one day encircle the Earth to provide cheap monitoring and communications traffic for orbital hardware. These small satellites are going to become much more common and the NODES system is intended to make them easier to use and safer for other hardware heading out of the gravity well.
Also on its way up is the Burning and Suppression of Solids – Milliken (BASS-M) investigation, which could help keep astronauts alive in the future if something goes seriously wrong and fire breaks out aboard the ISS or future spacecraft.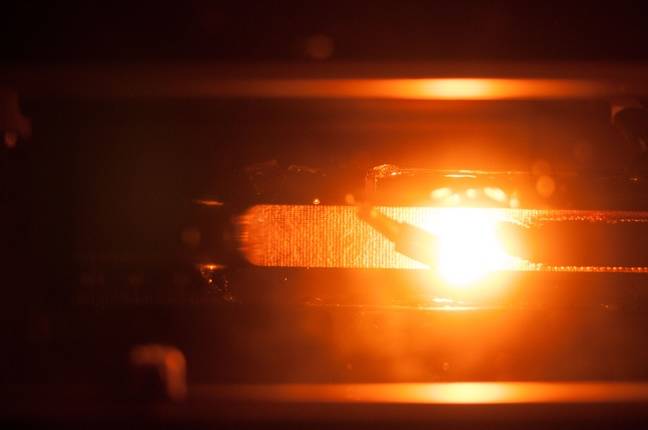 Hot stuff on the ISS
BASS-M will test how ten cotton fabrics treated with fire-retardant chemicals hold up in microgravity under a variety of flame types. The boffins will test not just how good the materials are at resisting fire damage, but also what kind of heat transfer is involved to the astronaut wearing them.
The Orbital Sciences vehicle is also packing over 2,500 pounds of crew supplies, and a load of other hardware as well, like replacement parts for the ISS' space suits. Once it gets off the ground, the cargo vehicle will stay attached to the station for a month as it's unpacked and refilled with garbage, before being sent off to burn up in the atmosphere.
All that is on hold however, until the weather clears up. The next scheduled launch window has been set for Friday at 1555PT (2355UTC), wind and weather permitting. ®