Iomart, Logicalis and VIRTUS buy data centre firms
Buyers and sellers play poker over assets, says analyst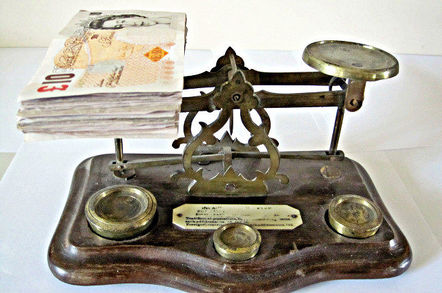 The data centre sector witnessed a flurry of mergers and acquisitions activity today with three DC firms changing hands.
Let's start with Iomart, which is paying up to £11m for United Communications Ltd, a managed hosting firm based in Hemel Hempstead, with about 6500 mostly small business customers.
Iomart is paying £7.5m in cash upfront and £3.5m contingent on performance over the next 18 months - which may be why the founders, brothers Matt and Simon Wallis are staying on in the business. United Communications trades as United Hosting and is profitable and growing, according to Iomart CEO Angus MacSween. "As such the business fits well within our acquisition criteria".
Next up, VIRTUS Data Centres, a privately owned UK data centre firm backed by ST Telemedia, which has scooped up Infinity's Slough bit barn, to double overall capacity to 35MW.
All assets, operating staff and customers of the Infinity Slough business - renamed VIRTUS LONDON4 - are transferred to VIRTUS.
The price is undisclosed but the deal is constructed as a purchase of the company that owns the data centre from Infinity SDC Ltd.
We shall move on to Logicalis, the multinational IT reseller, which is buying a Thomas Duryea Consulting, an Australian data centre business, with claimed revenues of US$50m, for an undisclosed sum.
Thomas Duryea has 125 staff in its data centre and "mature cloud services" business and is a partner for EMC, Dell,NetApp, VMware and Microsoft, which Logicalis says will help strengthen its own key vendor relationships.
The technology research firm BroadGroup Consulting this month heralded "a vibrant market for data center M&A", in a paper for the next edition of its publication Colocation Market Quarterly. The biggest hold up is valuation, which leads to a "poker game between buyers and sellers of data centre assets".
Another big challenge is that often the seller has the 'wrong' kind of asset," said Steve Wallage, managing director at BroadGroup. "They could be too small - private equity often finds the assets are below their minimum threshold. Old and low quality facilities is often an issue afflicting telco assets. Data centres could be in unattractive locations. Another factor could be an unappealing business model or the complexity of ownership structure." ®