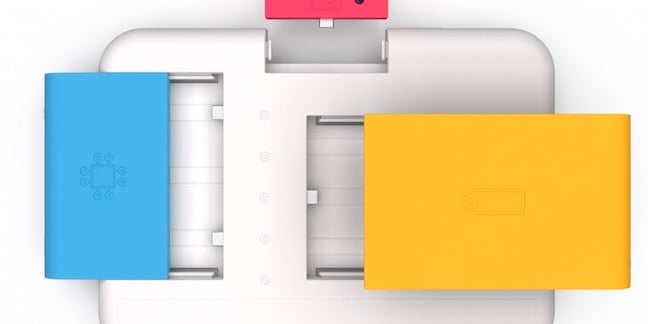 One Education, the Australian offshoot of the One Laptop Per Child (OLPC) project, has hit the crowdfunding trail to find the resources needed to build its heir to the project's XO computer.
As we've previously reported, One Education's new "Infinity" is a modular computer that allows users to swap out the device's battery, camera, screen and radio. The idea is that as kids grow, they need different hardware, but that it is expensive wasteful to buy complete new computers every time a child outgrows or wears out a component.
One Education has also made Android its OS of choice, offering a rather richer ecoystem than the original XO.
Last August, the organisation offered pre-sales for its first 1,000 devices. Now the outfit has taken to crowdfunding to get the next batch out the door. The campaign is an unusual one as it seeks cash from the public and from schools who pledge to buy a fleet of Infinity machines.
Those who contribute to the campaign as individuals will need US$249 to get their hands on an Infinity and patience because it won't ship until September 2016. That's rather a long time to wait for a modestly-specced tablet, especially when those worried about obsolescence of kids' computers can pick up a Raspberry Pi Zero for the price of a coffee or landfill Android kit at supermarkets for very reasonable prices. ®
Sponsored: How to simplify data protection on Amazon Web Services