KCOM: We're selling our national network assets...
Apart from Hull and East Yorkshire. We're sticking with those babies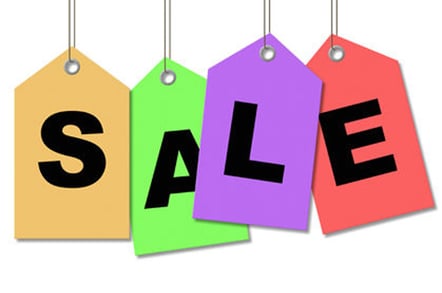 Tech-integrator-cum-comms-provider KCOM Group has slapped a for sale sign on its national network infrastructure (except in Hull and East Yorkhire) as management continues to reshape the organisation.
KCOM has, like the rest of the tech world, placed its bets on the cloud, and is making less money from the traditional carrier business and from low-margin tech reselling.
As such, the London-listed company revealed today as it released half-year financials that top brass have identified another piece deemed non-core to its future.
"As a result of the board's decision to explore opportunities to maximise the return from our national network infrastructure, and consistent with our wider transformation journey, these assets have been reclassified to current assets held for sales," KCOM stated.
The only part of the business network area to remain untouched is Hull and East Yorkshire, the home base where the organisation started life.
According to analyst Megabuyte, the national network assets that are for sales originally cost KCOM £238m but are now valued at £42m.
After seven years of declining revenues, the group finally managed to stop the rot in the six months ended 30 September, growing three per cent to £177.9m, but rising costs dampened a corresponding rise in profit.
The KC division - comms services for consumers and small business within Hull and East Yorkshire - declined £300k year-on-year to £52.2m. The contact centres and publishing services, as expected, were the culprits here, offsetting gains in broadband services.
The Kcom unit - comms and collaboration services, targeting enterprise and SME punters outside Hull and East Yorkshire - grew to £128.3m from £123.1m. The business benefited from work with HMRC on its digital roadmap.
The sub-brand Kcom edged up three per cent to £92.7m; ISP Eclipse - the victim of a DDoS last week - grew 3.8 per cent to £19m; and IT consultancy Smart421 bounced nearly 30 per cent to £16.6m.
Smart421 was this morning described by veteran analyst Anthony Miller, managing partner at TechMarketView, as a "little gem" but he also branded KCOM a "mish-mash of business units".
"I can't see Smart421 having the chance to really flourish until it is untangled from some of the other parts of the group - or perhaps find an entirely new home."
So maybe this is one other part that will be highlighted as an asset put up for sale in future regulatory statements.
Group operating expenses went up 3.9 per cent year-on-year in the six month period to £152m, including in this was rising costs of depreciation and amortisation, restructuring charges and onerous lease payments. This dented operating profit which shrank three per cent to £25.8m.
Net profit after tax and finance went up to £19.1m from £18.8m. ®
Sponsored: Minds Mastering Machines - Call for papers now open