Protection at last: Operation Emergency UPS succeeds for Telecity
Power protection for cloud and VoIP crowd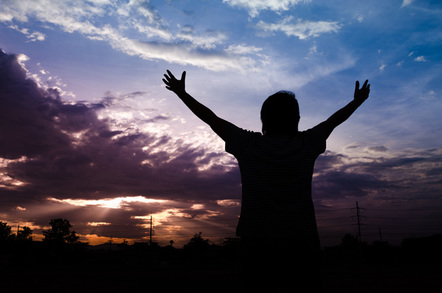 UK internet hub Telecity has successfully completed emergency maintenance on power equipment at its Sovereign House facility.
It was Telecity's third shot at repair work in a week.
Telecity has now, The Reg understands from sources, installed systems allowing for the safe switch-over of customers' servers and storage to protected power feeds.
Some customers of its Sovereign House data centre had, since 17 November, been attached to raw mains power after a diesel-power UPS was knocked out.
The back-up was taken down by a phase change in a transformer accidentally introduced by an engineer.
The resulting power spikes fried servers attached to the same circuit, The Reg understands.
It also produced a noticeable dip in the UK's internet traffic and slowed or killed services for some AWS and VoIP services routed through Sovereign House.
Telecity engineers were scheduled to swing into action between 01.00 – 04.00 GMT on 26 November.
The idea was to install a circuit breaker and switch customers over to a back-up UPS especially shipped in to the Sovereign House car park for the purpose.
According to one Telecity customer's email seen by The Reg, Thursday's night-time work was completed and their equipment placed on the protected mobile UPS.
Customers suffered a brief power outage during the work.
Further maintenance work has been scheduled by Telecity. Telecity had tried twice before to fix the problem but succeeded only in making more power cuts.
An attempt to "seamlessly" switch customers to a portable diesel UPS, brought in and parked in the Sovereign House car park late Sunday night/early Monday morning this week, also failed.
Customers' servers have been running on raw mains power at Sovereign House since 17 November, meaning they had no protection against spikes and outages from the grid.
Throughout, Telecity has failed to respond to press enquires. ®