Enterprise vendors get into the swing of Black Friday sales
Cheap servers, tech books and desktop hypervisors can be yours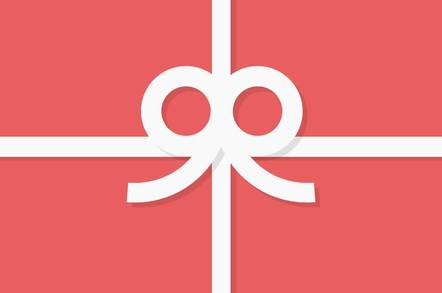 Enterprise IT vendors are getting to the swing of the Black Friday and Cyber Monday discount consumption orgies.
Dell has knocked 70 per cent off the US price of its PowerEdge T110 II, which at US$229.00 offers a Core i3 processor and 4GB of RAM but no OS or disk. That offer, and other discounted servers can be found here.
VMware is discounting its desktop hypervisors – Fusion and Workstation - by 30 or 40 per cent at its online tat bazaar.
If you're feeling autodidactic, Cisco Press has a "Buy 2, Save 55% or Buy 1, Save 35% off the list price of expert video training, simulators, practice tests, books, and eBooks" promotion, here.
Microsoft Press is throwing a "Buy 1, Save 35% | Buy 2, Save 55% on all books and eBooks in the store."
Both book offers will not, we fear, lead to "gee that big company should really be better at scaling their e-commerce platform during sales" case studies.
Microsoft's also discounting the Surface Pro 3 quite heavily, and throwing in a type cover, which may lure some business buyers. Those among you willing to foist consumer-grade kit on your colleagues will find lots to like at the sales run by the likes of Lenovo, Apple and HP Inc.
Oracle, meanwhile, thinks Black Friday will soon go away. In early October its staffer Brenna Johnson offered some pre-seaon humbug by blogging that Millennials Don't Buy Black Friday. ®