Broadband's frequency hunters denied Freeview patch – for now
Of COM8 and CBeebies: multiplex snare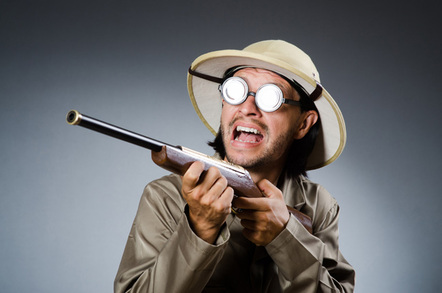 Freeview is safe. For now. Mobile operators with broadband services were denied the 470-694MHz frequency used by the terrestrial TV service.
The decision was taken at a World Radio Conference (WRC) in Geneva, Switzerland with a review of the whole UHF band planned 2023. Essentially, the future of Freeview is now assured, probably at least until around 2030. Things move quite slowly in the world of frequency allocations: the ramifications of the last WRC, held in 2012, are still rumbling on.
It was at that meeting that the decision was taken to clear the 700MHz band for mobile services. The original plan was for that to happen by 2022, allowing lots of exciting mobile services to displace not only some terrestrial TV broadcasts but also things like radio microphones used in theatres.
The Wider Spectrum Group last month met in Brussels and Gunther H. Oettinger, EU commissioner for Digital Economy and Society, said that early next year, the EU may actually mandate that member states clear the 700MHz band by 2020.
That's more or less in line with the Lamy report on the future of UHF spectrum - but potentially two years earlier than people in the UK assumed. All this "is it, isn't it" may sound like esoteric stuff, but the outcome has ramifications not just for broadband providers but also ability of Freeview to exist as a viable platform. Following switchover, and the launch of Freeview HD, the platform presently got fourteen high-definition channels, all of which rely on the efficient DVB-T2 transmission system and the H.264 codec.
There are three multiplexes transmitting T2 signals, and the remaining five use the first generation DVB-T and MPEG2. That means that the channels on them can be picked up by the oldest Freeview kit. In the case of some BBC HD services, we've been simulcasting for five years already, and that will be a whole decade by the time the 700MHz band has to be cleared. One of the key factors in the clearance of that band is two of the HD muxes. Known as COM7 and COM8, and both operated by Arqiva, these were advertised as "temporary" services, partly with the intent of increasing the take-up of equipment that would support T2/H.264.
That, in turn, will allow an eventual switch of more services to the new standard. But no one seems to be planning to do that any time soon. The Register has spoken to Ofcom, Digital UK and Arqiva, and all of them are treating the clearance of the 700MHz band as if it's just a simple re-tuning exercise; just as well, if the whole thing has to be done two years earlier than imagined.
Last year, Ofcom's statement on the UHF TV spectrum envisaged the first retunes happening in 2019, with clearance by 2022. If the EU - and it's not clear that it actually has the ability - does mandate 2020, then that potentially means that the first retunes will have to happen in 2017.
Both the COM7 and COM8 multiplexes use frequencies that fall within the 700MHz band. That said, COM8 is barely used, and at the moment has only QVC+1 HD and QVC Beauty HD. The same can't be said of COM7, which carries BBC 4, BBC News, Channel 4+1, 4Seven, Al Jazeera English and CBeebies in HD, as well as some SD channels transmitted using H.264 compression.
Between them, then, these two muxes carry eight of the Freeview platform's 14 HD channels. If no home is found for them then, after the 700MHz clearance - and taking into account the move of BBC Three to online only - there could be as few as five HD services operating. To a lot of punters, that's going to seem like a pretty big drop - and saying "those were just temporary services" surely isn't going to be much of a consolation.
You may not rate some of those channels - but it's also a marketing numbers game; saying "Five free HD channels" is a lot less impressive than "14 free."
One obvious solution to the problem would be to convert more muxes to use DVB-T2 and H.264 - in effect a second switchover, to much more efficient technology. Long term, that's one way Freeview can grow in the limited space. The other is adding streaming channels to the EPG, something supported by the Freeview Play spec.
A changeover of more multiplexes to T2 doesn't appear to be on the cards, and Ofcom told us that the technology used on a mux is a matter for the operators; no one seems keen to make the switch just yet.
Of course, people are worried about making kit obsolete - but by 2020 how many receivers won't have T2 capabilities? Most larger sets already have it, and it'll be mandatory for Freeview labelling from January on sets above 32 inches, then on all kit from January 2017. The time is surely approaching when it's better for first generation kit to lose a few channels, in a gradual switch to T2 than for everyone to lose them.
Ofcom and DigitalUK both told us they're working on a frequency plan for the 700MHz clearance, parts of which will be ready early next year. But no one would be drawn on whether an accelerated timetable would cause problems.
Arqiva say they're "working with Ofcom to find an alternative solution to keep these muxes (COM7 & COM8) on air." Though no one appears keen to say it outright - perhaps in case it doesn't work - they're all hinting that the new frequency plan will maintain most of Freeview's current channel line-up, something that seems more likely now in light of the WRC decision than it would be if sharing of the spectrum with mobile phones had gone ahead.
For now, though, people seem in the dark. With major changes to Freeview potentially less than two years away, let's hope Geneva at least means light is coming. ®
Sponsored: Practical tips for Office 365 tenant-to-tenant migration