Capita increases share of public sector revenue to measly £1.8bn
Top 20 IT suppliers made £10.7bn from gov last year as 'relationship improves'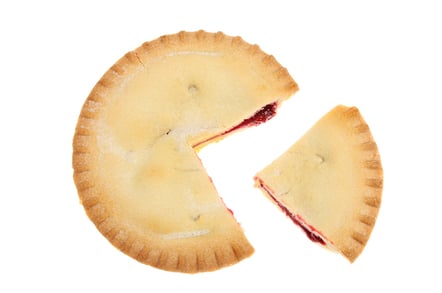 Capita slurped up £1.8bn in public sector spending last year, a 12 per cent increase on the previous year, according to research from analysts TechMarketView.
Overall the top 20 suppliers of software and services to the public sector fared better than previous years, posting overall revenue of £10.7bn, an increase of three per cent on the previous year.
"Over the years in question, the relationship between UK Government – notably the Cabinet Office – and the large systems integrators, in particular, became increasingly strained. It is our view that this relationship is improving," noted the report.
Only four of the Top 10, and six of the Top 20 SITS suppliers saw a decline in their revenues. A year previously, the majority showed drops in their revenues from the sector, it said.
"There are still big changes on the horizon and, resultantly, suppliers will not be in for an easy ride. For a start, there are still numerous large legacy ICT outsourcing contracts set to come to an end," it said.
Capita is the leading SITS supplier in three out of the six public sector verticals defined by TechMarketView.
According to separate research from data analysis firm Spend Network, Capita has increased its share of the public sector IT market by one quarter since 2012, despite overall government IT outsourcing spending remaining flat over that period.
Ian Makgill, chief exec of Spend Network, said: "What we see is a bidding machine. But people do generally stay with Capita and renew contracts. Even if you take a cynical view that they are the best of a bad bunch, they must be doing something right." ®
Sponsored: Practical tips for Office 365 tenant-to-tenant migration