Spending Review: GDS gets £450m, Cabinet Office budget slashed
Pledge for citizens to have option to pay online for every central gov service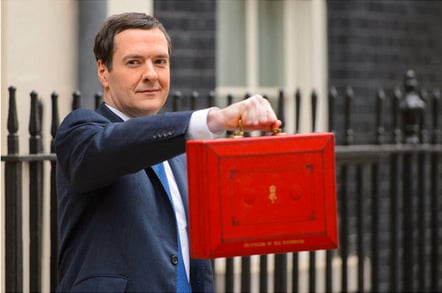 In a shock announcement, Chancellor George Osborne has today pledged £450m in extra funding to the Government Digital Service.
The news follows the recent mass departure of GDS top brass, including Mike Bracken, amid rumours the body would be slashed.
GDS's current annual budget is £58m per year. The £450m bonanza will be spread out over four years.
However, in the Autumn Statement today, Osborne said the body would get the massive hand-out to fuel the "digital revolution" - once again highlighting plans for individuals and small businesses to have their own digital tax account by the end of the decade.
"We're going to build one of the most digitally advanced tax administrations in the world. So that every individual and every small business will have their own digital tax account by the end of the decade, in order to manage their tax online," he said.
"Together these form part of the digital revolution we're bringing to Whitehall with this Spending Review.
Meanwhile, the Cabinet Office will have its budget slashed by 26 per cent.
In the supporting document, The Treasury said by 2020 the government's ambition is for citizens to have the option to pay online for every central government service, including passports, driving licences and motoring fees.
It said the GDS will create common platforms, for example GOV.UK Pay, "which will simplify hundreds of different payment systems making it easier for businesses and citizens to pay government."
However, the success of GDS to date in achieving "digital transformation" via the creation of online services has been highly questionable. For example, the online identification programme Verify, which was first launched four years ago, has yet to get off the ground.
The document said the GDS will work on cross-government programmes such as:
a Common Technology Services programme will allow the Civil Service to purchase consistent, flexible and modern IT, driving savings and improving performance
a new way of delivering digital services, Government As A Platform, will provide a common set of core systems that enable government departments to share digital services, technology and processes
the development of the GOV.UK Verify programme to enable individuals to prove their identity online and to access government services securely and safely.
®
Sponsored: Detecting cyber attacks as a small to medium business