NCC pays €133m for security shack Fox-IT
Dutch cyber company acquired as NCC dreams of glorious tomorrow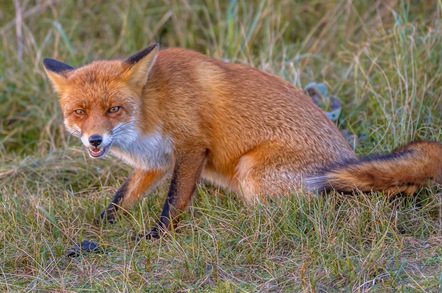 Fox-IT, a Dutch cyber security firm, has been acquired for €133.25m (£93.5m) by NCC, which is declaring its intention to become a big dog in the global cyberpack.
NCC, which offers consulting, website performance and domain services, intends to raise £126.3m in shares at 275p, and has claimed it and Fox have "complementary client bases creating multiple cross-selling opportunities".
It's been revealed that £63.1m will be raised through Firm Placing, with £63.2m via Placing and Open Offer. Additional funding is provided through an £80m revolving credit facility, and a £30m loan.
In addition, €108.25m will be paid in cash on completion of the acquisition, with a further €10m in cash and €2.5m in shares to be delivered on the first and second anniversaries of the deal.
Rob Cotton, NCC's chief exec, said Fox has an "impressive reputation and brand with a high quality client base, including government security departments and global organisations. The business also has a range of complementary professional and managed services and products which we aim to distribute internationally."
Earlier this year, Fox-IT revealed how Evgeniy Bogachev – perhaps the world's most notorious cybercriminal – had used the GameOver Zeus Trojan for political espionage, and may have been receiving protection from Moscow.
The canned release from Manchester-based NCC lauded Fox's advanced threat intelligence products, its forensics and incident response, professional services, and its "sovereign cryptography".
When asked what was meant by the phrase "sovereign cryptography", a PR person said they'd "forgotten" and would have to get back to us.
The phrase was also used by the director of GCHQ, Robert Hannigan, in his speech to the IA conference earlier this month.
At the time, GCHQ explained to The Register that when stating "the UK's long-term future as one of the world's few truly sovereign cryptographic nations" Hannigan "was referring to the UK being a world leader in [cryptography] in its own right, in that we do not need to depend on other countries, whether state or industry, to have this capability".
What this means for Fox-IT we know not. Fox's client base includes government security departments, apparently, but Hannigan's statement would suggest cryptographic sovereignty is not something that could be leased as a product from the industry.
The latest slurp comes months after NCC acquired Brit security services outfit Accumuli for £55m. ®
Sponsored: Minds Mastering Machines - Call for papers now open