Intel hires Qualcomm's compute leader to lead new mobile push
Venkata Renduchintala to run Chipzilla's re-organised client and IoT efforts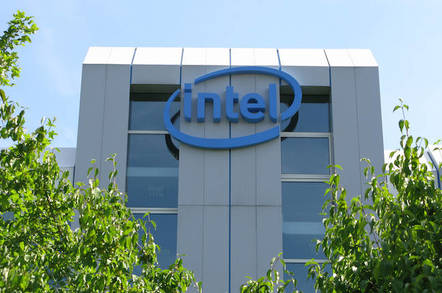 File this one under "if you can't beat 'rm, hire 'em": Intel has hired Doctor Venkata "Murthy" Renduchintala.
The new hire was until recently executive veep and president of Qualcomm's mobile and computing division, in other words Intel's nemesis as Chipzilla tried and failed to make a dent in mobile devices. For having pulled off that feat, Renduchintala gets to head Intel's new "Client and Internet of Things (IoT) Businesses and Systems Architecture Group."
Intel says the new group "brings together … Platform Engineering, Client Computing, IoT, Software and Services, and Design & Technology Solutions groups, which share a common set of technologies required for mobile SoC and connectivity leadership."
Chipzilla CEO Brian Krzanich says Renduchintala's experience with long career in the system-on-chip (SoC), mobile and IoT makes him ideal for the task of leading Intel's efforts to "align product design, engineering and business direction to tighten Intel's strategy and speed execution across the communications, device and IoT segments, which are all core to growth in the smart and connected compute era."
Krzanich's canned statement says he expects Renduchintala's appointment will help Intel to go faster in the fields mentioned above. Chipzilla can certainly use a boost, as it's already undertaken financial gymnastics to put its challenged mobile products under the same reporting structure as its more-successful-but-also-challenged desktop products. That move was necessary because Intel is a minor player in tablets and smartphones, markets that could replace revenues lost to declining PC sales. Bundling everything up into a pot called "client" allowed Intel to hide losses in its mobile product range.
IoT is another market Intel's looking to for growth, but the company last week suffered a reversal in the field when Microsoft pulled Windows 10 support from its Galileo developer boards and recommended the ARM-powered Raspberry Pi as its preferred alternative.
Krzanich's statement says "Intel's strategy and direction is solid" and that Renduchintala's appointment represents an effort to "evolve our organizational structure to better position the company for growth."
Renduchintala therefore has quite a job ahead of him and more than a little pressure to succeed. ®