Taxi for NASA! SpaceX to fly astronauts to space station
Just don't mention the last rocket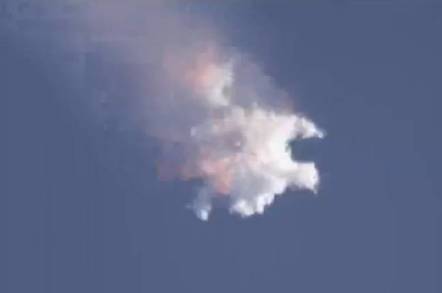 There'll be champagne corks popping in Hawthorne, California, as NASA has finally given SpaceX clearance to carry astronauts to the International Space Station.
"The authority to proceed with Dragon's first operational crew mission is a significant milestone in the Commercial Crew Program and a great source of pride for the entire SpaceX team," said Gwynne Shotwell, president and chief operating officer of SpaceX.
"When Crew Dragon takes NASA astronauts to the space station in 2017, they will be riding in one of the safest, most reliable spacecraft ever flown. We're honored to be developing this capability for NASA and our country."
NASA has spent years testing out the Dragon capsule developed by SpaceX to carry up to seven astronauts or 6,000kg (13,228lbs) of cargo, including making sure it has emergency systems to blast any crew free of an exploding rocket – which isn't outside the bounds of possibility.
SpaceX hasn't actually flown a rocket since June, when its CRS-7 ISS resupply mission detonated in the Florida skies 139 seconds after liftoff in an "overpressure event." It was later determined that a strut in the rocket's second stage failed under pressure and caused a massive malfunction.
Nevertheless, the firm has held plenty of static tests that show the problem seems to have been fixed. Shotwell has said that the firm is taking its time on the testing to make sure everything is tickety boo.
"It's really exciting to see SpaceX and Boeing with hardware in flow for their first crew rotation missions," said Kathy Lueders, program manager of NASA's Commercial Crew Program. "It is important to have at least two healthy and robust capabilities from US companies to deliver crew and critical scientific experiments from American soil to the space station throughout its lifespan."
It's that latter sentence that's key. Currently NASA has to go cap in hand to the Russians to get crew into space after retiring the Space Shuttle and failing to develop an alternative rocket system. Now it has both SpaceX and Boeing to do the job and can thumb its noses at Putin and pals. ®
Sponsored: Practical tips for Office 365 tenant-to-tenant migration