Microsoft's CRM chief defects to Salesforce
On-prem heavyweight floats to cloudy Analytics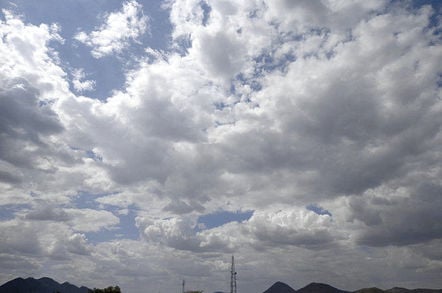 Microsoft's head of its CRM business apps division will front up Salesforce's analytics cloud, just as Microsoft prepares to release its Dynamics CRM 2016 suite.
Corporate vice president for Microsoft Dynamics Robert Stutz has been poached by Salesforce, becoming the as-a-service CRM provider's chief analytics officer. He'd been with Microsoft since April 2012.
Salesforce president of products Alex Dayon said in a statement: "Bob not only has deep enterprise software experience, he's also a proven leader who'll drive the vision and execution for the Analytics Cloud as we build it into a billion-dollar business for Salesforce."
Analytics Cloud was announced by Salesforce in October 2014.
It's certainly an interesting wrinkle in the competitive landscape, given Dynamics is precisely the kind of CRM product the as-a-service provider Salesforce has pitted itself against.
It comes, though, as the terrain changes subtly for Salesforce. The Marc Benioff firm's days of stealing candy from the on-prem baby are just about up.
Amazon's mighty AWS last month declared its intention in business apps, announcing QuickSite, its BI tool for big data. It claimed QuickSite is one tenth the cost of "traditional" tools and provides the first data visualization in 60 seconds.
What Stutz would bring to Salesforce is contacts and possible customers from the mid-market that Dynamics generally inhabits. That's an area Salsforce has been leaving behind under president Keith Block, former head of US sales for Oracle, whose been sharpening Salesforce's enterprise focus.
Stutz is a veteran of SAP and Oracle – serving as the German giant's vice president of industry solutions for five years and, before, Oracle group vice president of Siebel.
He had a brief stint (one year) at Hewlett-Packard as veep and general manager of business solutions.
Leadership of Microsoft's CRM business is reported to have gone to general manager of Dynamics Jujhar Singh.
Singh's career moves shadow Stutz: joining Microsoft from Hewlett Packard in 2012 leading product and program management of CRM. Before HP, Singh was with SAP running aspects of its CRM business and was a Siebel line manager for Oracle. ®
Sponsored: Minds Mastering Machines - Call for papers now open