Overland Storage by any other name would still make losses (and has)
How long can it survive?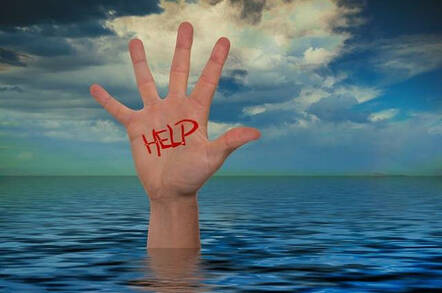 Comment Overland Storage ... sorry, Sphere 3D these days after the acquisition, continues on its merry way with no appreciable change in its progress – revenues are still falling and losses are deepening.
Actually, if you look at 22 consistently loss-making quarters, you might even think this is its strategy.
CEO and chairman Eric Kelly has been in place since January 2009 and the best that can be said is that Overland Storage/Sphere 3D has survived against consistent losses and various Nasdaq de-listing threats.
It bought the struggling tape-based backup Tandberg Data business and then merged with Sphere 3D and its virtualisation technology in a financial engineering exercise.
All the time Overland investor and Tandberg owner Cyrus Capital has been lurking in the background and has an interest in Sphere 3D.
So, having set out the background, let's look at the red ink:

Sphere 3D quarterly results to Q3 y2015. Click chart for larger version.
Revenues for its third calendar 2015 quarter were $18.8m, with a loss of $10.2m. The prior quarter saw revenues of $18.4m and a $8.9m net loss.
The nearest year-ago Overland quarter to this third 2015 quarter was its Q4 in fiscal 2014 which saw $24.2m revenues and a -$7.4m net loss.
That means revenues fell 22.3 per cent and losses deepened 37.8 per cent.
In an audacious piece of comparison work, Sphere 3D carries on doing what it did last quarter and compares its revenues to Sphere 3D's pre-acquisition revenues of a year ago; $1.5m with a net loss of -$3.5m – which could imply that net loss as a percentage of revenue has actually improved over the year.
But if you look at Overland's year-ago history, the picture looks very different.
Our impression is that, were it not for Cyrus Capital wanting to rescue its investment capital, Overland might have been left to fail years ago.
By comparison, Quantum offers a master class in how to manage a declining tape business and grow a disk drive and software business.
Sphere 3D/Overland Storage is a turnaround story that has failed to show any real growth momentum at all. It still might work out, but the track record suggests it might not. ®
Sponsored: Webcast: Build the next generation of your business in the public cloud