MPs to assess tech feasibility of requirements under draft surveillance laws
IT pros, hold your breath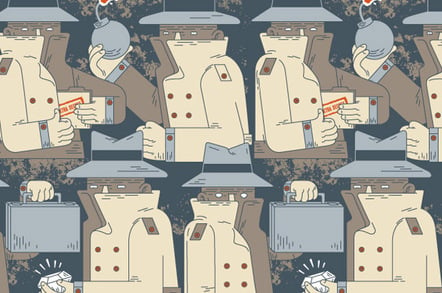 IPB The UK government published a draft Investigatory Powers Bill earlier this month in a bid to close gaps it has said exist in the surveillance powers available to the UK's intelligence and security services.
The Science and Technology Committee said that it will carry out a "short inquiry into the technology aspects" of the Bill. It has encouraged stakeholders to send written submissions to it by Friday 27 November.
The submissions "should focus on technology issues, including: the technical feasibility and costs of meeting the obligations imposed by the Bill; the impact on communications service providers and related businesses; [and] the likely consequences for citizen/consumer use of ICT services", the Committee said.
"More specific issues of interest to the Committee include the extent to which communications data and communications content can be separated and the extent to which this is reflected in the draft Bill," it said. "Comments are also invited on any specific technologies that have a direct bearing on the operation and effectiveness of the measures in the draft Bill. These include, but are not restricted to, encryption, bulk data collection, cloud computing, deep packet inspection and anonymous internet communication systems."
The Committee has already hosted an oral evidence session (35-page / 326KB PDF) at which the Internet Services Providers' Association and security software company Sophos were represented, alongside others, including leading IT security and privacy academic Ross Anderson of the University of Cambridge. A further oral evidence session is planned for December.
The Investigatory Powers Bill (299-page / 3.54MB PDF) would, among other things, give UK law enforcement and intelligence agencies the power to require telecommunication service providers to retain and hand over communications data, which includes "internet connection records" (ICRs) for the first time, to help combat terrorism, serious crime or protect the UK's economic interests, among other limited purposes provided for in the legislation.
The Bill also sets out rules on the interception of communications, bulk data gathering and equipment interference activities.
Communication service providers could be compelled to set up filtering systems to help with the targeting of requests for communications data, according to the proposed new legislation.

Copyright © 2015, Out-Law.com
Out-Law.com is part of international law firm Pinsent Masons.
Sponsored: How to get more from MicroStrategy by optimising your data stack