Brit cops accused of abusing anti-terror laws to hunt colleague
Allegedly asked for records of whistleblower, journalists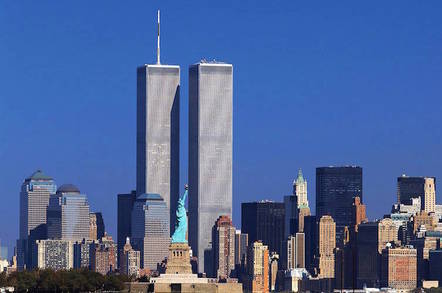 Cleveland Police in the north east of England allegedly used counter-terrorism powers to hunt down a whistleblower within its ranks. That's according to a complaint filed to the UK's cop watchdog, the IPCC.
Worryingly, the Cleveland force used the anti-terror powers to access the phone records of three journalists.
The complaint was made by the Police Federation, which told The Register it concerns the alleged misuse of a RIPA application by Cleveland Police. IPCC standard practice in these incidents is to immediately forward the complaint to the police force in question, which is then responsible for dealing with it.
According to the Echo, the federation alleged that a RIPA application was made in 2012 and listed three journalists from The Northern Echo, a solicitor and two Police Federation representatives. The organisation claimed the application had asked for permission to access data from the mobile phones of these individuals from January to May 2012.
The Register understands there was no prosecution of the suspected whistleblower, who had made allegations about institutional racism within Cleveland Police and has since left the force.
The use of powers provided under RIPA to target journalists has consistently raised alarm. A revision was made in March this year to RIPA, titled the "Acquisition and Disclosure of Communications Data: Code of Practice" which was intended to explicitly force police employees to get a judge's permission to hoover up people's metadata. The application regarding the Echo's journalists was made in 2012.
However, of the two reported incidents following on from the changes in which no judicial approval was sought, neither police force was named.
At the time the Interception of Communications Commissioner, Sir Anthony May, stated this was because "naming and shaming [might] have the unintended consequence of undermining the open and co-operative self reporting of errors."
One force was outed by the journalists' publication in question, however, when the Scottish Sunday Herald accused Police Scotland of committing "multiple breaches" of the code.
Peter Barron, the Echo's editor, said: "These allegations are a matter of serious concern – that a police force should apparently go to these lengths to identify the source of a story which was clearly in the public interest. This is surely not what the legislation was intended to do and the fact that Cleveland Police will neither confirm nor deny the allegations adds to our concerns."
It follows an incident less than a year ago, when a RIPA request to Vodafone for a journalist's records led to the company spaffing 1,760 journalists' protected records to the Metropolitan Police. Last month, the laptop of a journalist with BBC's Newsnight was lifted by police using an order under the Terrorism Act.
Protection for journalists is a touted part of the draft Investigatory Powers Bill, as it will be considered a "sensitive profession" along with medicine and law.
The Register has attempted to contact Cleveland Police several times, but they were not answering their phones at the time of publication. ®