Openreach boss quits BT in midst of split uncertainty
Joe Garner returning to banking sector. Search begins for replacement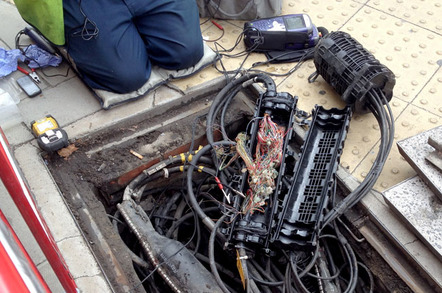 BT's Openreach chief Joe Garner has quit the telecoms giant during a deeply unsettling time for the firm's infrastructure division.
Calls for Openreach to be divorced from the one-time state monopoly have been intensifying in recent weeks as UK communications regulator Ofcom mulls such a split.
BT has not yet lined up a replacement for Garner, who only joined the company in February 2014, after Liv Garfield confirmed she was moving on from Openreach – just months after Gavin Patterson was crowned the new chief of the telecoms giant.
Garner is returning to the banking sector as CEO of Nationwide next Spring. BT had poached him from HSBC, where he had headed up the UK office.
However, his departure will raise eyebrows in some quarters given the tense negotiations and lobbying in play against Openreach being split from the BT mothership.
"In my view, it is BT's investment that has helped the UK to become one of the strongest digital economies in the world and I am proud to have contributed," Garner said.
"Openreach is now poised to take the UK from a superfast to an ultrafast nation and I am confident it can achieve this as part of the BT family," he added.
Soon, he'll only be watching from the sidelines, however. ®