BBC encourages rebellious Welsh town to move offshore
Tax law, geography seemingly no concern for the public broadcaster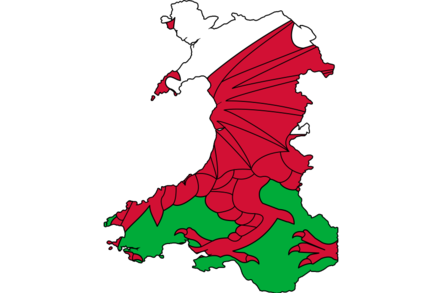 A bunch of small Welsh business folk are playing the likes of Amazon and Google at their own game, by proposing to move their tax domiciles offshore – with the connivance of the publicly funded Beeb.
According to an upcoming BBC documentary – The Town That Went Offshore – five businesses based in Crickhowell, Powys have banded together to try and emulate their much bigger rivals. They include a baker, a coffee shop, an optician, an outdoors retailer and, strangely, a smoker.
Apparently, coffee shop owner Jo Carthew reckons "we've put our heads together, and worked out a way to mimic these big tax dodgers. It's jolly clever."
Local optician Irena Kolaleva said that having worked out a way to register themselves abroad, "we've got a moral obligation".
We assume Irena means "a moral obligation" to expose such financial chicanery, rather than lumping herself in with Goldmans' boss Lloyd Blankfien, who claimed back in 2009 that bankers "do God's work".
Apparently, the burghers of Crickhowell travelled as far as Amsterdam and the Isle of Man in the company of a BBC camera crew. We're not totally clear what they learned about tax law, but suspect the coffee shop and smokery might have learned a couple of tricks about business development.
The HMRC gave the beeb a statement saying: "The government is clear that multinationals must pay their fair share of tax so it has introduced new legislation to prevent multinationals from diverting their UK profits from the UK tax system, and has invested additional funding in HMRC to tackle abuse by multinationals."
We can't help thinking they probably also had a quiet word suggesting that the BBC might want to consider the upcoming licence fee negotiations, and the status of personal service companies, before it alerts too many UK businesses to how to circumnavigate taxes.
This isn't the first time residents in Crickhowell have cocked a snook at both business and Whitehall. Earlier this year parched residents of the town raised £500,000 to buy a former pub to stop it being turned into a supermarket.
Sponsored: What next after Netezza?