Yahoo! spills! user! account! beans! in! 60%! of! gov! data! requests!
Mid year 2015 transparency report published.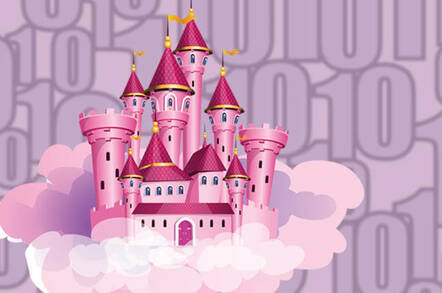 Yahoo! has received 5,221 government requests for user data in the first six months of this year, and coughed up some sort of information at least 60 percent of the time.
The statistics are part of Purple Palace's latest transparency report detailing government requests for customer data.
A total of 7,817 Yahoo! responses supplied 'non-content data' which the company says is user registration information like names, email addresses, and billing information that are needed to sign up, along with IP addresses.
It says it disclosed 'content' to satisfy 1,568 government requests.
Those data sets combined account for about 60 percent or 9,385 responses to 15,583 requests for data.
On 4,993 occasions the Purple Palace shut its doors to requests due to errors with the data sought, or with the wording or scope of the request.
Problems like these are common with law enforcement data requests against belligerent technology companies which use transparency reports and the war on the war on encryption to earn favour with privacy-savvy consumers.
It hit about the same percentage for responses to emergency government requests which are made to prevent imminent and serious harm and so on.
Yahoo! has been praised for its transparency report and encryption efforts across the privacy punditry sector. ®
Sponsored: What next after Netezza?