Decoding Microsoft: Cloud, Azure and dodging the PC death spiral
Too many celebs and robot cocktails clouding the message?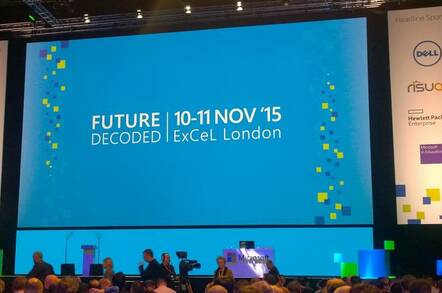 Microsoft's Future Decoded event took place in London this week, with CEO Satya Nadella and Executive VP Cloud and Enterprise Scott Guthrie on stage to pitch the company's "cloud and mobile" message.
Nadella was in Paris on Monday and moved on to a shorter Future Decoded event in Rome later in the week, so this is something of a European tour for the company.
Microsoft put some effort (and money) behind making a splash. The event was free, and there were around 6,000 attendees on each of two days at the Excel. An advertising wrap adorned London's free business newspaper City AM. Celebs on stage included Martha Lane Fox from Lastminute.com, Olympic medallist Jessica Ennis-Hill and embattled IAAF president Lord Seb Coe.
Kudos to Coe for turning up, and hearing him say "I won't fail" was compelling, but what this event all about? What did Microsoft hope to achieve?
The event is presented as something to do with "embracing organisational transformation", presumably with the hope that celeb-bedazzled attendees will translate this to "buy our stuff."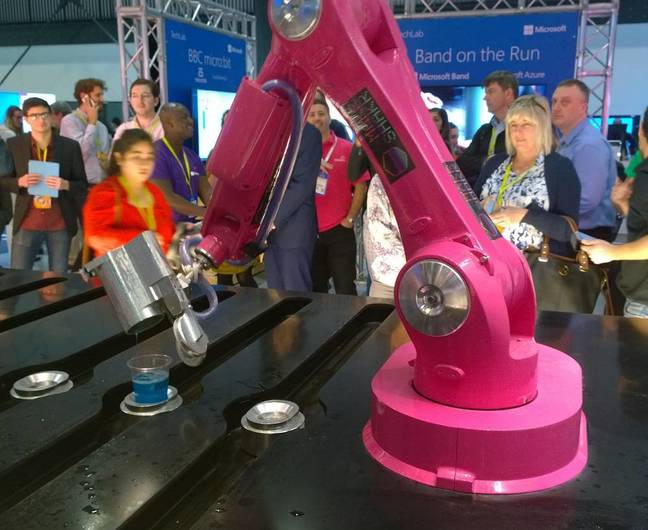 The robot cocktail maker at Future Decoded
At the exhibition the most striking stand was a robot cocktail mixer called Makr Shakr where you could order a whiskey sour and watch it being slowly but effectively prepared by a giant metal arm, so let's add "befuddled" to "bedazzled".
Nevertheless, there were things to be learnt. Here are some observations.
There were a couple of announcements at the show, the biggest being Nadella's statement about a UK region for the Azure cloud. Guthrie stated the next day that Microsoft has "more than 26 Azure regions around the world – twice as many as Amazon and Google combined." – though note that more regions does not necessarily mean more capacity.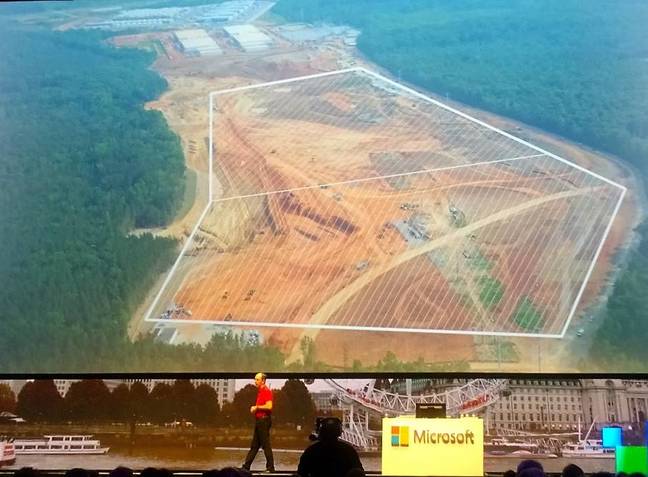 More cloud: Microsoft is building and enlarging Azure data centres
Microsoft is also expanding existing regions. Guthrie showed a slide of an existing Azure region, and then showed plans to expand it (see above). "Those lines are two miles long," he explained.
The company is betting on cloud services to make up for declining PC sales and its failure in mobile. Will we buy though? Microsoft is a long way behind Amazon Web Services (AWS) in the IaaS (Infrastructure as a service) market but makes up for that to some extent by a huge SaaS (Software as a Service) presence with Office 365, though this is far from pure cloud since it hooks into Office applications running on the desktop or on mobile devices. This is why Microsoft has raced to get Office onto iOS and Android.