BT reveals vanishingly small detail about its fibre broadband network
Blighty data usage peaks during Downton Abbey, in case you wondered ...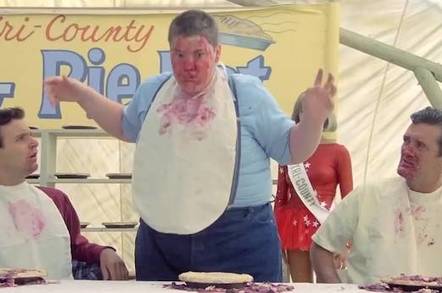 BT's Openreach has released a tiny amount of information about data usage over the former state monopoly's fibre network.
In fact, it's so insignificant that Ofcom wasn't even aware of the firm's shiny new quarterly index until The Register flagged it up to the UK's communications watchdog.
Highlights (if you can call them that) include nuggets such as: "Traffic is lower during the summer."
The index also shows that a quarter of homes were munching their way through 75 per cent of the total data consumed in an average month.
BT said that there were currently five million active fibre connections on its Openreach network.
The index covers the period from June to August this year. During that time, BT said that 23 August was the busiest day for data consumption, which has apparently been increasing at 40 per cent year-on-year.
A typical fibre-chomping customer gobbled 190 Gigabytes of data per month, BT added.
Openreach chief engineer Ian Lawrence gushed in a canned statement that the company's "fibre broadband network will be one of the great British success stories in history."
This way if you're really keen to gasp in amazement at the index. ®