Hey, software entrepreneurs! Open Ocean puts €100m up for grabs
Euro upstarts should find it easier to become unicorns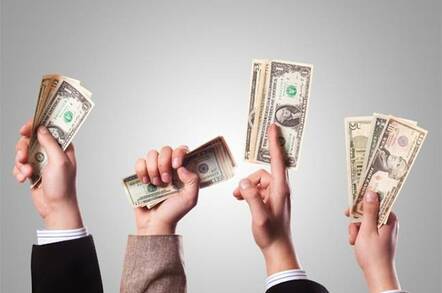 Helskini-based Open Ocean has announced a €100m fund to target early-stage investment in European software startups, with 20-year veteran of the European tech entrepreneur scene Richard Muirhead being brought in to recruit and lead its London operations focusing on the UK market.
The fund is to focus on "data-led, fast-growth sectors such as enterprise SaaS, market networks, cloud infrastructure, big data/machine learning and mobile solutions" and will mostly target Europe's meagre Series A funding rounds.
The Nordic firm is led by Monty Widenius, founder of unicorn of yore MySQL, which exited for around $1bn in 2008.
Startups, and particularly those in Europe, often find that VC funding cycles hamper their ability to achieve such "unicorn" valuations. The provision of some cash for Series A begathons will be welcome to European startups, who often struggle to bring in as much as their Silicon Valley counterparts in the first significant round of public solicitation.
Richard Muirhead, also general partner at Open Ocean, told The Register that Open Ocean would provide a far more local alternative to the American venture capital which often crosses the Atlantic during European startups funding rounds.
It's something of a rubicon for startups, because you're at the point in your development – when you look for Silicon Valley-style venture capital – that you're saying you intend to be a global compay.
While European VCs have traditionally been meek and mild, "they've gone for their singles and doubles" as Muirhead offered, "world class venture capitalists will go for their sixes. We are definitely looking for companies with serious exit value," he added.
"Not just 'unicorns' – private companies worth a billion or more – but those with sustainable, global, business potential, and considerable positive impact," he added.
"London is the biggest hub for startups in Europe," said Muirhead, who is excited to be investing across the UK too, noting "our Silicon Valley kind of stretches along the M4 to London and then up the M11 to Cambridge."
Cambridge's startup scene is likely to receive interest from Muirhead, an alumnus of the university's Jesus College, who has successfully founded and been involved with a number of companies with high-value exits, including Orchestream, listed on the London Stock Exchange in 2000, reaching a capitalisation of £372m on the day, and Tideway Systems which was acquired by BMC Software in 2009.
Muirhead, also the Entrepreneur in Residence at Accel Partners during the establishment of their European office, stated he "couldn't be more excited" at the technology sector's growth prospects for the next two decades.
The 40 billion-dollar valuations which have graced Europe's tech scene since the turn of the millenium "have brought well-deserved confidence," said Muirhead, "fuelling further world-class innovation in sectors such as security, data science, blockchain and cloud infrastructure & automation."
Presumably making a bid for inclusion in Private Eye's DNA SAMPLES mini-section, Widenius stated that the VC firm was "extremely happy" to have Muirhead "reinforce our technical, entrepreneurial and operational DNA."
More directly, Widenius added: "The software market in the UK and across Europe is experiencing extraordinary growth and Richard Muirhead will join a team intent on backing future worldwide winners from the undisputed digital capital of Europe."
The Open Ocean fund is supported by the European Investment Fund, Finnish Industry Investment, Fund of Fund Growth II and other institutional and private investors. ®
Sponsored: Becoming a Pragmatic Security Leader