Lenovo loses $784m in Q2. But actually things are OK
Integration and restructuring costs wipe out profits, sales rise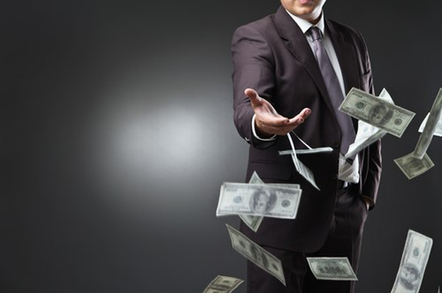 Restructuring costs downed Lenovo's profits for a second consecutive quarter caused by the ingestion of acquired businesses and previously confirmed job cuts.
Operating expenses swelled in the company's Q2 of fiscal year 2016 to $2.36bn from $1.09bn a year ago, paving the way to an operating loss of $784m, compared to an operating profit of $365m.
Other non-operating expenses of $58m led to a pre-tax loss of $842m. After applying a tax benefit, net profit was $717m. But the numbers belied underlying growth in the business.
Excluding those one-off expenses for integrating IBM's x86 division and Motorola, as well as redundancies, pre-tax profit grew 16 per cent year-on-year to $166m on sales of $12.2bn, which was also up by the same percentage for Q2 of fiscal '16.
"With strong execution, Lenovo acted swiftly and decisively to address those challenges, while still delivering better-than-previous-quarter results," said Lenovo CEO Yanqing Yang said in a statement.
In the prior quarter, Lenovo revealed it is chopping 3,200 heads worldwide in a bid to save $650m a year and was writing off ageing excess smartphone and PC inventory.
The Mobile Business Group remained the sticky wicket in the company's Q2. Sales of Lenovo and Motorola branded phones, tabs and smart TVs were up 104 per cent to $2.7bn, including a $1.4bn contribution from Motorola. Unit volumes were up eleven per cent to 18.8 million devices.
Again, aged inventory was cleared in MBG, and this led to a pre-tax loss of $217m.
Sales at the PC division declined to $8.1bn from $8.5bn in the same period of fiscal '15, and pre-tax profit was $406m, down 17 per cent. Lenovo is not alone in trying to offset falling demand for computers following last year's XP-induced hike in shipments.
The company has struggled for much of this year with expanding product stocks that it struggled to find a home for, an in August the EMEA president Eric Cador confirmed it was forced to write-off some inventory.
The Enterprise Business Group, the new resting place for IBM's former System x business, revealed sales of $1.2bn, up 5.5 per cent. A year ago the ex-Big Blue server unit turned over $900m.
Lenovo said today that EBG grew revenue two per cent "on comparable basis, for the first time since Systemx was acquired." It talked up hyper-scale wins with Alibaba, Tecent and Baidu and the partnership with Nutanix.
But pre-tax losses came in at $33m. No figure for Lenovo's own branded small server organisation was available in the year-ago period. This included non-cash and M&A related accounting charges.
Overall sales in China fell 12 per cent to $3.3bn, accounting for 28 per cent of sales, down from 36 per cent last year. Asia Pacific grew to $2bn from $1.6bn, EMEA grew six per cent to $3.2bn, "hit by foreign exchange moves and a soft PC market".
According to Gartner, worldwide PC sales into channels declined 7.7 per cent in calendar Q3 to 72.7m units. In EMEA, unit sales crashed 17.4 per cent to 19.97m.
In the Americas, Lenovo grew 70 per cent to $3.7bn, making it the largest region for the vendor for the first time. This was driven by the two acquisitions made.