Apple's OS X App Store downloads knackered by expired security cert
Timing is everything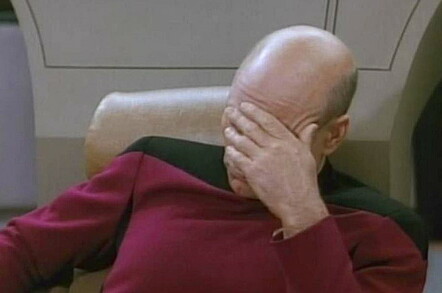 A forgotten security certificate renewal appears to be behind a series of failed downloads from Apple's App Store.
Overnight, users who downloaded Mac apps from the firm's online storefront found they couldn't open the software. The problem appears to be a software certificate – designed to thwart piracy and verify programs are untampered legit copies. The cert was created in 2010 but expired last night (at 2158 GMT on November 11 to be exact). The culprit was spotted by an Apple developer.
Well that would explain the MAS problem. pic.twitter.com/Nuqj9Uxxiz

— Paul Haddad (@tapbot_paul) November 12, 2015
A new certificate has been issued that should help ensure the store functions properly for the next couple of years, but that's going to be cold comfort for Apple users who face having to sort out the mess left in its aftermath.
It wouldn't be the first time a company has mucked up by forgetting to keep its certificates up to date, and it won't be the last. But you'd have thought a company with the vast resources of Apple could assign someone to keep an eye on such things.
Apple has no comment at time of publication. ®
Sponsored: How to Process, Wrangle, Analyze and Visualize your Data with Three Complementary Tools