Former parking ticket bloke turns out to be cybersecurity genius
Newcastle man posts impressively high score on infosec guru course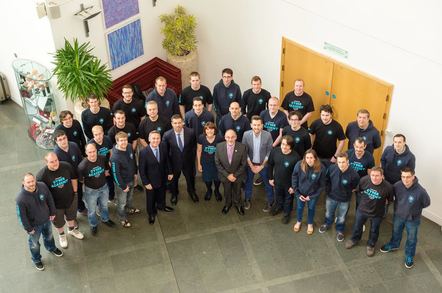 Ross Bradley, who spent the last 15 years processing car parking fines for Newcastle City Council, is set to become one of the UK's top cyber professionals after achieving one of the highest ever scores in the internationally recognised GIAC cyber security qualifications.
The SANS Cyber Academy, which aims to fill the cyber skills shortage by finding those with "cyber aptitude, but not necessarily experience" and transforming them into functioning professionals, put 31 "high potential students" through a two month course of "rigorous cyber training."
The students were selected from more than 25,000 candidates.
"That someone who has never worked in the profession has such potential is proof that the cyber professionals we need are out there, but the current system is failing to find and nurture them" said Steve Jones, UK Managing Director of SANS.
Bradley said he was "wary of quitting my job and starting the academy, especially when I saw that people working in forensics and with degrees were going. I thought to myself, 'I don't have a degree, I just work for the council', but I'm glad I went. I wasn't expecting to do so well but I knew I had to work extremely hard. I put a lot of work in and I'm glad it paid off."
Another winner, Kate Booth, left her job as a university lecturer and was offered a place at the academy due to her excellent strong aptitude test score. She said the course was "great because it includes people of all ages and backgrounds that haven't followed the usual route to cyber security and doesn't just look at existing skills but also capability and potential."
It's a great model for supporting women into the industry, avoiding traditional routes which can be quite male-centric. Half the population are women so we are missing the talents of a lot of people.
Booth said "I was always interested in maths and science when I was at school and my parents gave me a lot of encouragement to do what I was interested in, but we need to do more as a country to support women into cyber security. There is still a way to go, but initiatives like this can really help women to break through." ®