Voda boss claims 'turning point' as infra investment kicks in
Operator posts £1.58bn loss in first half of fiscal year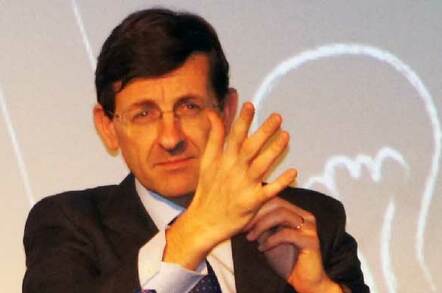 Vodafone CEO Vittorio Colao claimed this morning that the company's huge £18bn infrastructure investment was slowly starting to pay off, with the operator reporting a growth in earnings for the first half of its financial year.
Group sales fell 2.3 per cent to £20.3bn for the six months ended 30 September, while organic service revenue was flat at £18.4bn, climbing 1 per cent compared to the same period in 2014.
Voda saw a 1.9 per cent organic rise in earnings before interest, taxes, depreciation and amortisation to £5.8bn. The company revised up its EBITDA to £12bn from a previous guidance of £11.7bn for the year.
However, the carrier's £19bn investment in Project Spring – its massive infrastructure upgrade programme – meant that Voda swung to a loss of £1.58bn during H1.
"We have reached an important turning point for the Group with a return to organic growth in service revenue and EBITDA in the first half of the financial year," said Colao.
"Our customers are benefiting from the significant investments we are making in high speed mobile and fixed networks," he added.
In Europe, Vodafone reported a 1.3 per cent decline in service revenues for the six months to the end of September. It blamed "competitive pressures in a number of markets."
At the end of Voda's first half fiscal year, the company kiboshed a possible £120bn merger with Virgin Media's owner Liberty Global. Those talks ended just as the UK mobile market prepares to become more consolidated.
Shares in Vodafone Group were up more than 4 per cent to 223.50p on the London Stock Exchange following the company's first half report to the City. ®