White box servers? We can do that, says HP Enterprise chief
Give us your hosting masses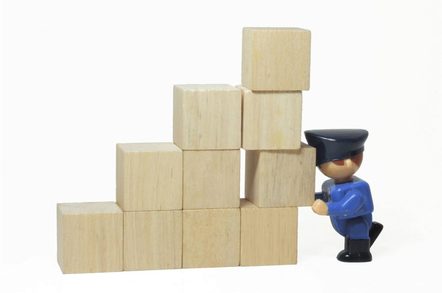 Interview The Far Eastern white box makers are sucking up some server volumes in Europe at the expense of the big brands – but that's just fine, according to Hewlett Packard Enterprise's EMEA chief.
Stats from IDC revealed that in Q2 the ODMs (original design manufacturers) grew unit sales and revenues by 40 and 42 per cent respectively in the region by selling to smaller hosting firms.
This equates to shipment market share of seven per cent but only two per cent of the total factory revenues. Peter Ryan, MD for EMEA at HPE, told us: "ODMs have been making progress. But while it's a lot of units it's very little of the [overall] revenues value of the market ... they are not swamping the whole market, that is clear."
"At the same we've seen very significant double digit growth in the region in our own server business for our standard x86 business in local currency," he said. "So there is solid demand in the marketplace in Western Europe for both private and public environments, whether they are hosted by someone else or whether you are building them out."
It is a different story in the US, where white box builders are a significantly bigger presence. Here they are building specs to design for Google, Facebook and the other mammoth service providers, a trend that started four years ago.
The white box trend is spreading to Europe, albeit in a gentler way. Europe's indigenous hosting firms tend to be much smaller than their US counterparts - but customers' data sovereignty concerns means Americans are on their way. Only this month, for instance, AWS and Microsoft have announced that they are opening data centres in the UK.
Ryan said HPE is trying "not" to have many "generic" server conversations with customers - and not all want this, in any case. For instance, managed service providers are typically interested in branded products such as 3Par and Proliant that incorporate lots of intellectual property, he said.
Where does the brand stop and the ODM begin?
Of course, we may have to redefine what an ODM is - this month Lenovo, a big server brand thanks to the acquisition of IBM's server business in 2014, won its own ODM contract, to build converged compute+storage units for Nutanix, joining Dell as a system builder for Nutanix.
In its response to the US battleground, HPE has created a joint venture with Foxconn, the world's biggest ODM, to create HP CloudLine for "mass hosting" companies that require continuous large unit volumes. The emphasis here is to push open standards hardware via the Open Compute Project.
The combination enables HPE to compete with with tier two and three customers who "want a white box approach", according to Ryan. "The mass hosting, where it's share everything, where you are standing up mass services where the service level isn't necessarily the thing - they tend to go to bare metal infrastructure and add their own software and services around."
He concluded: "There is no one size fits all, it's different applications, different histories of companies, the key thing is what work flow are they running, is it mission critical, do they need it behind their own firewall, what can they put in a public cloud. That starts to segment the market very differently." ®
Sponsored: Becoming a Pragmatic Security Leader