Touchnote breach: Wrote a postcard with us? Thieves have your pal's name, address
The gift that keeps on giving. (Yes they have your details too)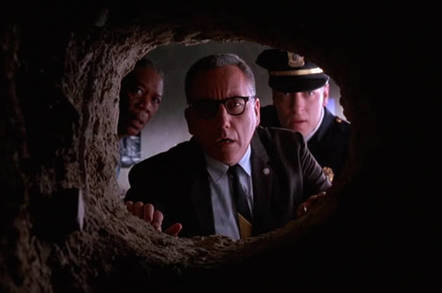 London-based postcard biz Touchnote has offered more details about a data breach it confessed to on Bonfire Night.
In a statement published on its site on 5 November, Touchnote claimed it had the previous day "received information confirming that Touchnote has been victim of criminal activity, resulting in the theft of some of our customer data."
Although no numbers have been provided, the company confessed that thieves had nicked customers' names, email addresses, postal addresses, and Touchnote order histories, as well as admitting that "there have also been some recorded instances of dates of birth being accessed."
It also said that the names and addresses of the unwitting recipients of Touchnote postcards – who are not necessarily Touchnote customers – had been accessed.
Not least of all, the company confirmed:
[C]ard recipient[s'] name[s] and postal address[es] regrettably ha[ve] been stolen as part of this data theft. However there is no action required by the recipient as this information alone cannot cause identity breach.

Touchnote does not store your full credit card or debit card number, expiry date or security code with the exception of the last 4 digits of credit card numbers (e.g. XXXX XXXX XXXX 1234) which on its own cannot be used for making financial transactions.
Passwords stored on the site were hashed and salted, though the company informed its customers that "it is considered best practice to change your password after any data theft."
Customers who have contacted Touchnote via Twitter have found a company keen to downplay their concerns.
@Kim_Kim0211 :-( Sadly names and postal addresses are already mostly readily available on electoral register and public domains ~Oded

— Touchnote (@touchnote) November 8, 2015
The company's "no action required" statement is contradicted by its response to question 11, right at the bottom of its notice.
There is a risk, however, that criminals may seek to use some accessed data for identity fraud. If you are contacted by anyone asking you for personal data or passwords (such as your bank account), please take appropriate steps to check the true identity of the organisation.
Touchnote has said it is cooperating with the National Cyber Crime Unit and is in the process of "emailing all customers who are impacted by this theft notifying them of this criminal activity."
An ICO spokesperson said: "We are aware of an incident at Touchnote and are making enquiries."
The Register has asked the company how many customers have been affected by the breach and whether it employs any security staff.
We were informed that the company "decline[s] to publicly discuss security matters for obvious reasons" but is aware of the numbers of affected customers and has contacted them individually.
"We are continuing to engage with the National Cyber Crime Agency and the Information Commissioners Office," a spokesperson told The Register. "We shall not be commenting further on the matter, beyond the detail we have posted on our FAQs on our website." ®
Sponsored: Becoming a Pragmatic Security Leader