Redcentric: Firmly in the black despite Calyx slurp costs
Managed Services – the place to be people... but you all knew that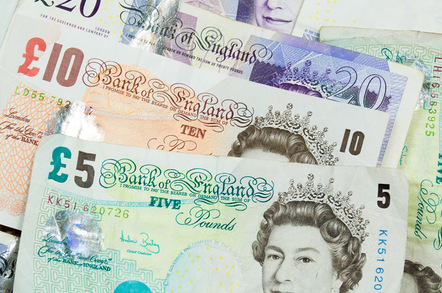 The cost of acquiring and integrating Calyx left a dent in the half-year bottom line numbers for mid-market managed services slinger Redcentric – the only blot in an otherwise decent trading period.
Turnover for the six months ended 30 September bounced 15 per cent to £54m. Excluding the contribution from Calyx, acquired in April for £12m, organic sales grew eight per cent.
Recurring revenues jumped 18 per cent to £43.9m (12 per cent organically) meaning 81 per cent of all revenues are now annuity-based.
Tech services - data centre, connectivity, UC, application, mobility security and infrastructure - grew 10 per cent to £9.5m, "while we continued to manage the decline of low-margin product revenue", Redcentric stated to the City this morning.
Product sales came in flat on the same period a year ago at £3.5m but Calyx bumped these up artificially, as an organic decline of 23 per cent was "in line with previous trends".
New wins in the period included a two-year database-as-a-service contract with the Health and Social Care Information Centre; a hosted app dev and test platform deal valued at £2m with a legal aid agency and a £4.5m network, hosting and PaaS gig with a central government department.
Redcentric, which listed on AIM in 2013, formed out of the managed services division of Redstone and Maxima by serial tech entrepreneurs Ian Smith and Tony Weaver. The firm subsequently acquired InTechnology and the managed services arm of Calyx.
The integration of Calyx was completed in September with customers migrated to the Harrogate data centre, along with back office functions, "allowing the closure of the Didsbury office" that month.
"Significant restructuring and integration has been undertaken at Calyx, which is expected to contribute in line with the board's expectations in H2," it said.
Admin expenses went up more than 65 per cent year-on-year to £23.76m, including costs associated with Calyx (transaction and integration costs were £3.6m), and a depreciation charge of £2.8m related to increased cap-ex driven by the contract wins.
Operating profit was £1.79m versus £4.17m in the year ago period. Profit before tax was £1.38m, after finance costs were included - excluding costs related to Calyx, profit before tax would have risen to £5m from £4.17m. Net profit was £1.1m from £3.28m.
Bank debt increased to £16.5m from £4.8m but Redcentric said the the "cash-generative nature" of the organisation suggests these levels will be "steadily reduced in future periods". ®
Sponsored: Minds Mastering Machines - Call for papers now open