Cisco, Ericsson prefer shacking up to sloow marriage process
13 months of talks led to 'partnership of choice'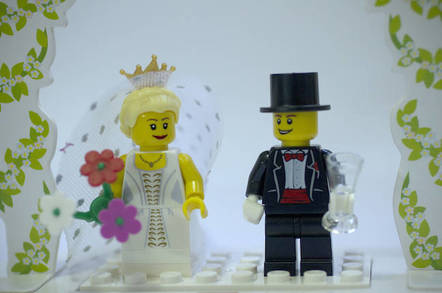 Cisco and Ericsson decided on their sweeping new partnership because other transactions would have slowed down a joint approach to market, the companies' CEOs said today on a call explaining the co-opetition pact announced earlier today.
Ericsson CEO Hans Vesterberg described the deal as a "partnership of choice". A joint venture and other arrangements were considered during the 13 months the two companies talked, Vesterberg said, but rejected because "In this partnership we we put together the solutions and products first. It is faster than a merger or joint venture."
"Why not merge?" Cisco CEO Chuck Robbins asked, then answered his own question by saying "We get innovation from both sides and it allows us to act now."
For two companies that say they're all about speedy joint action, the two had few details about what they'll be able to start doing together in a hurry. Pressed on just which Cisco products Ericsson will resell, for example, both CEOs had little to say.
The most detailed plan offered came from Robbins, who promised "comprehensive integration between our technology and Ericsson's Operations and Business Support Systems (OSS/BSS)." Those Ericsson products are aimed at telecoms network operators, so adding Cisco kit to the mix should mean Borg boxen can play nicely when used deep inside telecoms networks.
Beyond that pledge, broad brush-strokes were instead the order of the day.
Cisco's Robbins said the telecommunications service provider market needs the things both companies do best, but wants them integrated. Ericsson's 66,000-strong services team should make combined rigs easier to deliver. "Seamless wireless" also scored several mentions, with Robbins intimating that Cisco's very good at IP networks and Wi-Fi, Ericsson's very good at wide area wireless and the two can now work on handoff between all three of the aforementioned technologies. Virtualised networks and network function virtualisation were also on both CEOs' minds, as a way to help service providers to excite their customers while keeping costs quelled.
Both leaders also demonstrated the required levels of excitement about doing whatever it takes to eventually make and sell some products for the Internet of Things.
Achieving all of the goals for the partnership will mean both companies direct research into areas that complement the companies' respective portfolios, the better to go to market together.
Both CEOs also pledged frequent meetings to ensure the partnership has CEO-level oversight. Sales teams at both companies are apparently already excitedly thumbing each other's price lists in anticipation of a billion-dollar boost to bottom lines expected to arrive by 2018.
Will the partnership work? The CEOs have a decent point about rapid action: Dell and EMC folk have both complained to your correspondent that the long gestation period of their deal gives rivals the better part of a year in which to spread fear, uncertainty and doubt about how the combined entity will consolidate products or re-jig services arrangements. Vesterberg and Robbins didn't have details on what the two companies will do together, but better answers may well arrive sooner in the absence of the many legal niceties that need to be completed for Alcatel and Nokia Networks or Dell and EMC.
On the technical front, Cisco and Ericsson overlap a fair bit. That may not be a worry as the thrust of the partnership, as outlined today, seems to be about making sure that when customers want kit from both companies, everything works well together. If the two can deliver, it may position both to handle the rampant Huawei or the combined AlcaNok. And if not, well it's only a partnership. ®
Sponsored: Becoming a Pragmatic Security Leader