UK lawmakers warn Blighty to invest more in science, or else
Germans, yanks beating us in STEM investment, claims parliamentary committee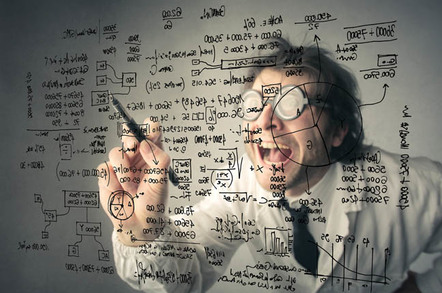 The UK government is endangering "competitiveness, productivity and jobs", due to its systematic underinvestment in science and R&D, Whitehall's Science & Technology Committee has warned.
A damning report on the UK's Science Budget said the UK has fallen below the OECD average for R&D investment in science and is "well below" key competitors such as Germany and the US.
Committee Chair Nicola Blackwood MP said: "The UK risks losing its status as a world leader in research if the Treasury does not make a long term commitment to increase science funding in the Spending Review."
"Spending on science and innovation is not a state subsidy, it is a strategic investment that creates jobs, increases productivity and attracts inward investment," she added.
The lawmakers are calling on the government to produce a long-term 'roadmap' for increasing public and private sector science R&D investment in the UK to 3 per cent of GDP — the EU 15 Target.
Since 2010 there has been a flat-cash settlement for resource spending in the Science Budget that has seen the real world value fall by around 6 per cent, it said.
Blackwood said: "At a time when the government is focussing on productivity, it is farcical that we are not realising the full value of our capital investments because new science research facilities do not have the annual resources to run at capacity," adding that capital spending was a "matter of urgency, not to mention common sense".
According to the committee, for every £1 spent by the government on R&D, private sector R&D productivity rises by 20p per year in perpetuity.
Blackwood urged the government to pump more cash into science in its Spending Review later this month.
"In our increasingly knowledge-based economy, the pursuit of excellence in research and innovation will be at the heart of effective strategies for sustainable growth, increasing productivity, competitiveness and creating high-value jobs," she added. ®