Sennheiser announces €50,000 headphones (we checked, no typos)
Michelangelo's preferred marble pressed into service for rich audiophiles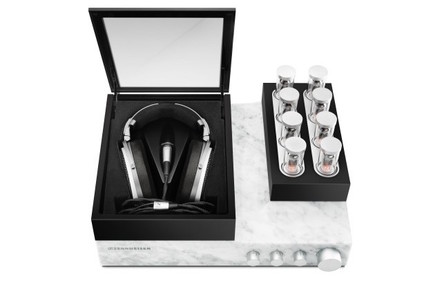 Sennheiser has announced a new pair of headphones it says will cost "around €50,000" (£35,314 or US$54,279).
The forthcoming "Orpheus" model boasts silver-plated copper cable and "gold-vaporized ceramic electrodes and platinum-vaporized diaphragms … exactly 2.4 µ thick, the result of extensive research that shows that any thinner or thicker would be sub-optimal." The accompanying amplifier boasts "comes from Carrara in Italy and is the same type of marble that Michelangelo used to create his sculptures.
The tubes "rise from the base and start to glow", and "the control elements, each of which are crafted from a single piece of brass and then plated with chrome … slowly extend from the marble housing."
We could go on, but fear doing so may induce ire among some readers. Know, then, that there's a very gushy website here full of all the jargon a rich audiophile could want.
Sennheiser's done this before: the Orpheus HE90 appeared in the 90s 2013 at the decidedly downmarket price of US$16,000.
The new model "will be hand-crafted in Germany" and goes on sale next year, sometime.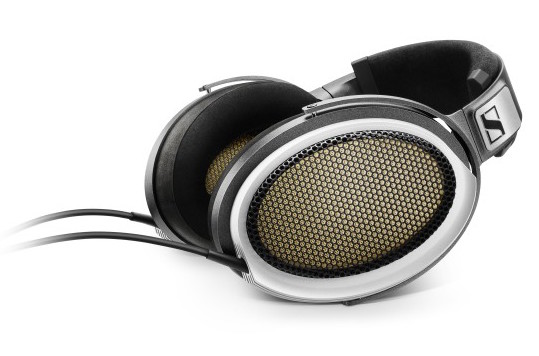 Sennheiser's €50k cans: audiophilia for the one per cent
Products with this kind of price tag can appear ridiculous, but there's clearly a market for this stuff: we've occasionally reported on Vertu's leather-bound and bejewelled phones. Luxury car-maker Bentley is also in on the act: last week week it launched an Inspirator app for its Bentayga sports utility vehicle. The app apparently represents "A new luxury commissioning experience … where your facial reactions shape and guide your way to a recommended Bentayga specification, inspired by you".
If you need to ask the price of the Bentayga you probably can't afford one, but for what it is worth the motoring press reckons it'll start at about US$215,000. ®
Sponsored: Detecting cyber attacks as a small to medium business