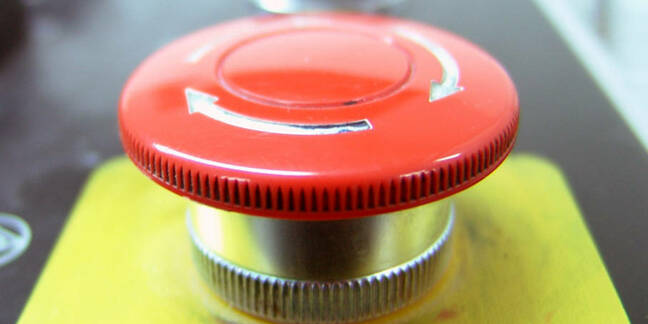 An interim managing director is running Logicalis UK after the former boss Ben Gales exited roughly six weeks into the role.
Ex-NCR and Xerox exec Gales arrived at Logicalis in mid-September following an exhaustive seven-month search to find a replacement for Mark Starkey, who quit in February.
But the situation with Gales "didn't go well", Arnaud Spirlet, the integrator's European president told us.
He said the MD "resigned for personal reasons" on 30 October, and defended the decision to bring in someone with seemingly little experience of running an integrator.
"The idea was to bring in a fresh pair of eyes but Logicalis is not a corporate company with a pre-digested portfolio and strategy but neither are we a small integrator. We have to find someone in the middle ground and that proved very difficult."
The company pored over 60 CVs from applicants and held 40 interviews in pursuit of the best candidate, said Sprilet.
"We've had some bad luck at Logicalis over the past few months," he added.
The loss of the UK country operation's largest contract, the Wales PSN gig, to BT hasn't helped, neither has sales crash at IBM - one of Logicalis' primary vendors.
Instead, the work being done to get the business fit for a cloud services-based world continues under the guidance of interim FD Matt Stevens, who had been acting FD.
Spirlet confirmed he had also hired Paul Crilly, the chief financial officer at Logicalis Australia, to be head beancounter in the UK, replacing Stevens.
In other moves, head of sales Russell Crampin is taking over "sales transformation" to get better use of internal CRM systems, and make services "automation and processes more effective".
In turn, former DiData man Bob Swallow is taking control of the sales floor at Logicalis.
In the past six months, on top of extensive changes to the management team, that also saw sales director Tony Brooker and services boss Richard Aston exit, the business has served time on a bunch of vendors that were deemed to be non-core.
This is part of a three-year transformation effort, following sales stagnation and shrinking profits, that will now be implemented/ interpreted by yet another executive.
Making progress on this front is vital, said Spirlet, "30 per cent of integrators in the market today will not make the cut", he predicted. ®
Sponsored: Ransomware has gone nuclear