HP Inc in indirect push for biggest UK and Ireland accounts
Wants partners with hungry look in eye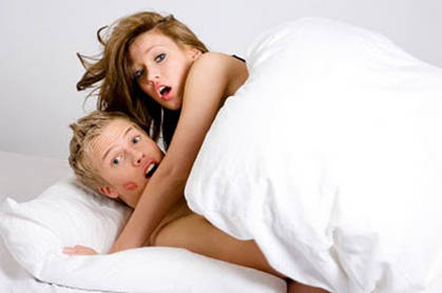 Hewlett Packard Inc is turning to partners to help drive business among the enterprise and small and mid-markets in the UK and Ireland.
HP Inc Wednesday announced it would convert 300 of the region's largest, direct business accounts into indirect relationships to woo partners.
The newly independent computer and printer-maker told The Reg it wants to grow its business alongside that of partners in "key" growth areas.
Those areas are managed services, mobility and core PC.
HP won't remove itself entirely from the relationship with customers, rather fulfilment will now be in the hands of partners eager to sign up.
Neil Sawyer, UKI channel director, told The Reg: "A lot of those companies have a rich history and heritage with the partners they work with."
Also, HP will work with groups of partners serving small and mid-market companies in one of six verticals that changes every 60 days.
Sawyer said that every 60 days HP would look at new vertical markets to deliver new opportunities.
Verticals will include legal, financial services, transport and logistics.
"We see huge growth in the small business and mid-market segments," Sawyer said. "We want to work with those partners and to collaborate."
Changes will be rolled out over the next three weeks, and with HP looking for partners "who show and interest in working with us [HP Inc] pro-actively."
HP has made much of "pockets of growth", which it translates as core PC and laptop business, printing services and laser imaging, and mobility.
Within the PC core, it is targeting the PC; what it calls hybrid PCs; and immersive technology, such as 3D printing and also 3D workstations for designer.
"We remain committed to the core PC and laptop business," Sawyer said.
All well and good, HP Inc might well need partners, but why should partners work with HP?
The split from Hewlett-Packard Enterprise (HPE) has left it a vastly reduced operation – approximately 60,000 head count versus more than 200,000 for HPE.
And while the PC maker is smaller, it's facing an unchanged dynamic – the problems, challengers and challenges that landed HP in the predicament that led to split, have not gone away. If anything they will seem even larger to HP Inc by virtue of the fact that HP the PC-maker has shrunk in size.
HP is trading on past reputation and status as world and UKI number-one in PC sales. Also, it remains a Fortune 100 firm with $50bn revenue.
Managing director UKI George Brasher said: "We are going to be able to be a more nimble company and come up with more innovative programmes."
Sawyer echoed that: "We have to keep re-inventing how we go to market and work with partners, with new processes and improved processes that makes us more nimble and dynamic as a business." ®