VMware in kinda-super-secret Chinese joint venture
Virtzilla makes a cloud and HPC play in the Middle Kingdom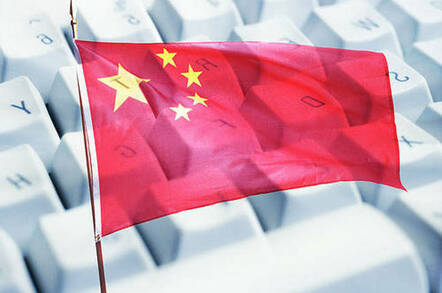 VMware has struck up a new joint venture in China, on the quiet.
Local outlet Yicai.com reported the news last Friday, saying a billion dollars will flow from VMware to China in the next five years. But VMware's newsroom, Chinese newsroom, Chinese social feeds are all silent on the matter.
VMware's new buddy is Sugon, a group that includes "Dawning Information Industry Co., Ltd". Dawning is "a national high-tech enterprise established under the powerful promotion of the Chinese Academy of Sciences and glories in its role providing supercomputers to China's heaviest consumers of computation. By teaming with VMware, the company says it can now get into the cloud caper and expects to have services to show off in the next six months.
That's good news for VMware on two fronts. Firstly, it gets a partner that can vouch for it in China, which is an important relationship to have now that Beijing is suspicious of western technology concerns in these post-Snowden days. China's rulers are also no longer keen on allowing Western companies to just throw open their doors, preferring joint ventures as a means of nourishing the local economy.
VMware's second potential win here is that vSphere-powered clouds run by third parties are an important element of its hybrid cloud strategy. Once Dawning offers such a cloud, VMware has a better chance of making a play for deep business with China's virtualisation users. The Yicai report suggests, after a run through online translate-o-tronic services, that government is a particular target for the partnership. That's also good news because China's public cities and municipalities are often hot for digitally-delivered citizen services. That's a use case VMware will love to show off.
Dell and EMC weren't on the podium for the grip 'n' grin, but it won't hurt either to have more friends in China. ®