Moshe's monster seven-nines disk box blooms
Infinidat and Huawei might be up to something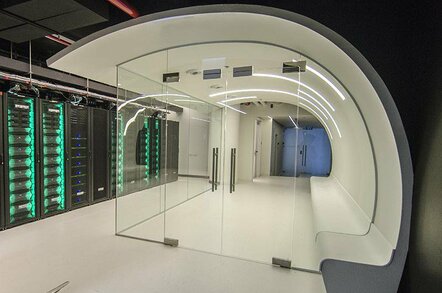 Infinidat, the creation of storage industry guru Moshe Yanai, saw 61 per cent quarter-over-quarter growth in the third quarter.
The five-year-old, privately-owned company produces high-end file/block access external arrays with seven-nines (99.99999 per cent) availability and fast disk loss rebuild times, with a claimed sub-six-minute rebuild time after a twin disk failure.
Infinidat crowed about its:
255 per cent increase in international sales, and
49 per cent of global sales coming through reseller and distributor channels.
More than 250PB of Infinidat storage has been shipped to customers.
It signed 25 new reseller and distribution agreements in the quarter.
There are now 104 global channel partners.
The company's sales are growing while EMC and IBM experience declining high-end array sales. HDS has experienced y-o-y revenue growth this quarter as Stifel MD Aaron Rakers notes: "Hitachi's storage revenue totaled ~$1.1 billion in C3Q15, up 3 per cent y/y, which compares to -3 per cent, -3 per cent, and -6 per cent y/y in C4Q14, C1Q15, and C2Q15, respectively." One swallow may not make a summer.
We noticed Infinidat has sold an array to BGI, the Beijing Genomics Institute, headquartered in Shenzhen. BGI is using it to store the potentially millions of human DNA profiles it is accumulating in a huge database.
BGI and Huawei, which has its own scale-out storage systems, have signed a joint development agreement on Big Data storage systems for genetic research. Completing a circle, we note Huawei is head-quartered in Shenzhen. It is holding a storage summit on November 3 and 4, and, wait for it, Infinidat CTO Brian Carmody is speaking at that event.
Moshe sold previous creation XIV to IBM. What exactly is the relationship between Infinidat and Huawei? Is a black swan event possible, a reseller deal or even, whisper it, an acquisition? ®
Sponsored: Webcast: Build the next generation of your business in the public cloud