IBM bets on cloud broker with Gravitant buyout
Hybrid IT gamble will be rolled into Global Services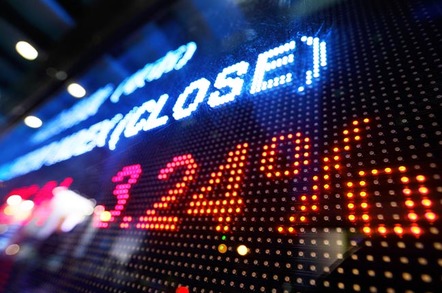 IBM has bought an 11-year-old firm promising cloud brokerage services to sustain the move to hybrid IT.
The giant has snapped up Gravitant for an undisclosed sum, it said on Tuesday.
Gravitant will be folded into IBM's mighty Global Services unit and integrated the firm's capabilities with Software-as-a-Service offerings.
The idea is Gravitant helps organisations manage mixed private and public-cloud environments. purchasing compute and other services from different suppliers.
Gravitant was founded in 2014 and has landed just over $40m in venture funding.
The firm's cloudMatric software provides user management, workload analysis, cost management, fulfilment and API-layer for secure integration.
It claims to have worked with Fortune 500 firms and enterprises, including IBM.
IBM senior vice president for global technology services Martin Jetter said in a statement Gravitant provided an innovative approach for enterprises trying to manage their environments. "It will be a key component as we broaden our hybrid cloud services," he said.
Cloud brokerage is a nascent market. Organisations are mixing and matching different clouds – currently placing their storage and compute with different providers.
The nirvana, however, is customers switching between different cloud providers based on changing conditions like price – the virtual version of shopping around.
The need for cloud brokerage is becoming an issue, too, as private cloud has refused to die – organisations are holding on to their own servers and building their own clouds, using VMware or the open-source OpenStack architecture, thanks to security and regulatory rules and concerns. ®