Are you local? HDS adds locality, Data Ingestor to object storage
Time to think about 'data sovereignty', 'compliance risks'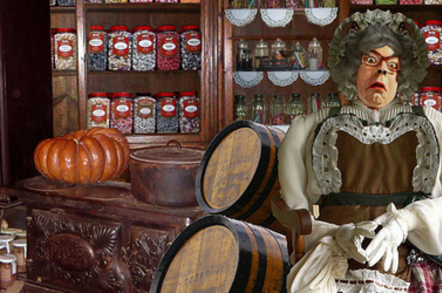 HDS has revved its object-storing HCP (Hitachi Content Platform) with what looks to be better data management and protection features.
There is a new piece of hardware, the HCP S30, which can store more than 450PB of data in a single multi-node system using commodity storage. A G10 node server architecture has SSD support for higher performing workloads.
And, thirdly, a new version of Hitachi Data Ingestor (HDI) ingests data better as well.
Customers can extend HCP to remote and branch offices and access NAS storage systems using HDI. It supports new server technology including Hyper-V, SMB 3.0, file system full prevention, VSS restore of previous file versions for SMB, and embedded antivirus functionality.
HCP v7.2 enables customers, HDS claims, to "manage data security and data sovereignty and compliance risks associated with cloud storage cost effectively" – sovereignty being a nod towards regional data location regulations.
It also enables HCP write-through to S series storage, so customers with applicable use cases can lower cost by using the S series instead of direct-attach storage arrays.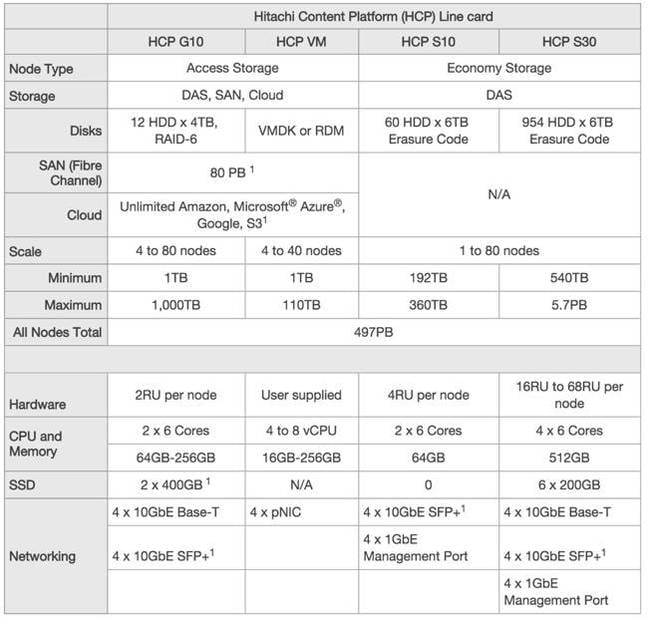 HCP products. 1 indicates a configuration option.
As ever, HDS has incrementally enhanced a storage offering, with the locality play perhaps answering Safe Harbor-type concerns. ®